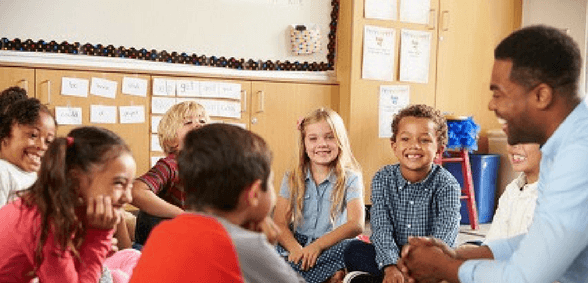 An area of North Yorkshire is set to receive £1.6m in funding to ensure early years pupils have the speech and language skills they need, and the extra-curricular activities they deserve
The North Yorkshire coast is set to receive a £1.6m boost for its early years education, according to The Northern Echo.
The scheme, funded by the Department for Education (DfE), aims to support young people in this area with early years learning and better access to extra-curricular activities.
The funding includes £800,000 to help young children who need additional help in developing writing, reading and language skills through community workshops.
This money will also fund the creation of 40 speech and language 'champions', who will be placed in nurseries and pre-schools in the area. The idea is that they will help identify at an early stage where children might need better support, and to ensure they are able to keep up with primary school once they begin.
Over 20 primary schools in the area will also receive support in helping students improve communication skills – some schools may even be awarded an on-site speech and language therapist.
A second scheme, worth the same amount, will launch next month to improve extra-curricular activities – including sports and arts – for over 3,500 young people between the ages of five and 18.
The funding scheme is part of the government's £72m Opportunity Area programme. It was announced when education secretary Damian Hinds visited Coventry University Scarborough Campus earlier this week, where he met with members of the North Yorkshire Coast Opportunity Area Partnership Board.
He said: "The Opportunity Area programme is about making sure we create the right conditions to broaden the horizons of young people from disadvantaged areas and give them the best start in life."
"The funding announced today will help to support parents on the North Yorkshire Coast with their child's early language development and also help young people access extra-curricular activities that build the resilience and character they need to fulfil their ambitions, whatever they may be."
Don't forget to follow us on Twitter, like us on Facebook, or connect with us on LinkedIn!