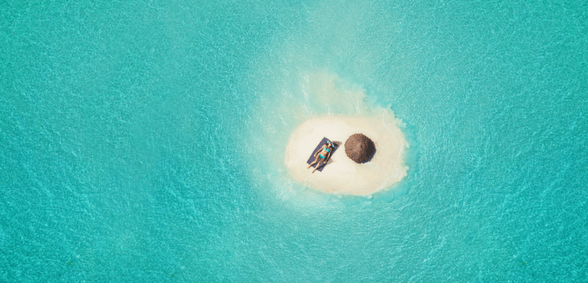 Each year new challenges arise within the education sector and, each year, those who manage and lead our schools and academies rise to the occasion. As the role of the school business leader has evolved and grown, so too have the networks established to support them.
For the June/July issue of Education Executive, we caught up with Sue Edwards, former SBM, ISBL trustee and founder of LASBM, to discuss the growth of the profession and the collaboration between professionals which enables them to thrive.

School business leaders (SBL) can find themselves between a rock and a hard place – on the one side is the ambition to facilitate outstanding teaching and learning, on the other the reality of shrinking budgets and finite resources. It can be an isolated position to hold. Fortunately, there's one resource that SBLs have unlimited access to and that's the cumulative knowledge and skills of the sector.
As the list of things that SBLs are responsible for has grown, so too has the need to tap into this resource. Social media platforms, such as Twitter, have become a hub of SBL activity – a place to engage with peers, but it's the local and regional groups and associations which provide forums for discussion online, facilitate collaboration and the provision and exchange of support and knowledge amongst members and the wider SBL community.
A story that starts in Lancashire
The Lancashire association of school business managers (LASBM) was founded in 2009 by Sue Edwards, former SBM, ISBL trustee and association chair, to provide networking opportunities and support to SBMs and bursars across the North West; while there was information available at a national level, local insights were not always so easy to access. LASBM continues to thrive – supporting members and SBLs in the area. So ,what makes it so successful? Sue is the best person to tell us!
Tell me a little about yourself and your background.
I worked for six years in the RAF – in finance and personnel – following which I was a pub landlady, then a self-employed driving instructor – I've had a varied career! With two young children, I decided that I wanted a day job in administrative work. I completed a training course to update my skills and secured a low-level job in a secondary school working as an account clerk. I was there for nearly two years and it was there that I learned the basics of school finance and administration.
Within two years, I successfully applied for a bursar position in another secondary school and went on to become the school's SBM – and a SBM at two other schools after that. So, in total, I've worked 23 and a half years in secondary schools with my final role as director of business and finance in an academy – which was the largest school in Lancashire.SBM – and a SBM at two other schools after that. So, in total, I've worked 23 and a half years in secondary schools with my final role as director of business and finance in an academy – which was the largest school in Lancashire.
Can you tell me about the origins of LASBM – what led you to set it up?
My first bursar role was in 1995 and, although I had gained an understanding of the basics of school finance, there was so much that I didn't know! I didn't know how we were funded, why we got the money that we did, what we should expect, what expenditure was going to be. I felt that there were so many gaps in my knowledge; I would ring up a SBM in another school who had been there for 20 years to see what I could learn and, sometimes, I felt that people were a little reluctant to pass on that information.
It came to be that the more knowledge I gained, the more I was able to help others and I became determined to call new people – bursars or SBMs in neighbouring schools, for example –  and offer my help because I had been in that situation myself. That was the catalyst for setting up LASBM – knowing what it's like to be on your own and not knowing everything you need to.
Then, when I was elected to the NASBM (now ISBL) board of trustees, I said that I would start, or attempt to start, a regional networking group because I felt that it would be helpful. It was about helping my peers and I didn't know whether it would be something that people would want. Clearly it was!
What is the importance of having national representation, such as ISBL, as well as regional groups?
The national association is really useful to SBLs but, to me, it felt a little remote; while they understand the national picture, they don't always quite see the regional picture. For LASBM – which has members from about 15 local authorities (LA) in the North West, with the majority in Lancashire – we understand and have links at a local level and encourage engagement with the LAs in the area; we have a better understanding of local issues and know what the regional issues are.
How do you share practice amongst members?
Originally we decided to have three, fullday events per a year and, in between these, communication was via email. In March 2015, we set up our online community. Neil Limbrick of The Education Collective is the developer who created our online platform and it's revolutionised what we do; communication is now much more effective and timely.
We have also grown the number of events we put on; we will put on six events this year – two per term; this is because of the numbers that we have, to enable choice of venue and date and give schools the opportunity to have multiple members attend. Events are in response to what our members want so, if we see discussions online about GDPR, for example, we run sessions on it, organise online discussions and facilitate training. After each event we have an online survey asking how sessions were received and also ask what delegates want to see at future events. Event programmes are kept timely – we don't plan content too far in advance so that we can be responsive to what our delegates want in a timely fashion.

LASBM autumn term events are as follows:
EAST:
Dunkenhalgh Hotel, Accrington – October, 18 2018
WEST:
Park Hall Hotel, Charnock Richard – November 8, 2018
Events are free, but only open to members. Find out more about LASBM and becoming a member:
http://www.lasbm.com/web
How do you keep your finger on the pulse and ensure that you are responsive to the sector and the needs of members?
The role has changed beyond recognition since I started. I became a bursar in April 1995 and it was in August 1996 I became a SBM because the headteacher at that school had the foresight to realise that there was more to that role and the person in it – it required more than the ability to just do finance and administration. I had an early foothold on what was happening as the changes set in – but it has changed significantly since then. It has become a far more strategic role, with more responsibilities; leadership has become crucial.
As it continues to develop and broaden I think that anybody in the role must either develop their skills, knowledge and experience accordingly or find it's no longer for them. It's not one of those 'jobs for life' where you go in and you carry on doing the same job until you're 65.
Judy Entwistle has been LASBM's treasurer since day one – neither of us consider ourselves to be experts; we don't know everything and are aware that we no longer work in schools, but we do hear, see and read what's going on and we know what issues our members face. We see the discussions – on forums and social media – and we regularly get communications from people in the role and from those who want to start their career in it. Apart from knowing what the members are looking for, we also have links to the LAs. For example, a few years ago the Lancashire LA suddenly started sitting up and taking notice of our group – realising that they needed more input from SBMs and what they were doing. We're the organisation that they come to now and we have representatives in various working groups across Lancashire.
They're recognising that the group is powerful which means that the group – and each member therein – has a voice with them. Further, we speak with Department for Education representatives and ISBL – we're still members – and are well up-to-date with wider, national issues. We also have a number of approved partners that are crucial to giving us additional expertise and understanding. We have legal partners, for example, that are involved in the national picture and provide us with updates.
Do you think that this is leading to wider recognition of the role?
One of the good things that has come out in the last year or 18 months is that – particularly in primary schools – headteachers have heard of LASBM and are directing their school's SBM to join the group. That's really radical for us because, in the past, SBMs were not always considered someone who needed to be supported in professional development and who needed to be encouraged to develop. It's good to see that recognition now; to see that, quite regularly, heads have told new joiners about the group. It shows a wider recognition of the role of the SBM and its growing importance in the school.
This article featured in the June/July issue of Education Executive. Subscribe now to keep up-to-date with the latest in school business management and leadership.
Don't forget to follow us on 
Twitter, like us on
Facebook, or connect with us on
LinkedIn!