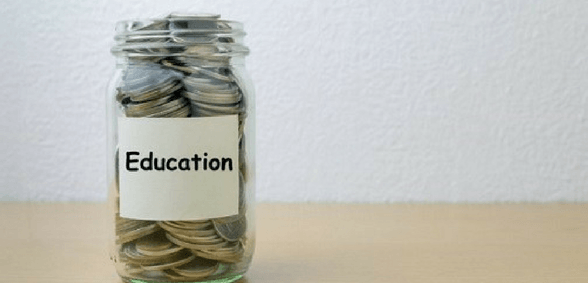 With the Budget only three days away, the education unions responsible for the schoolcuts.org.uk website have made a final update to the data
According to the calculations, which are based on DfE figures, 17,942 schools are facing real-terms cuts in funding per pupil, 500 more than initially predicted and equal to nine out of ten schools.
The reason why the School Cuts website has become such a phenomenon is that it has been meticulously put together using official DfE data, giving a true reflection of the financial situation schools are facing.
In Parliament last week, the data was referred to as misleading and the predictions were described as scaremongering. However, the unions are being completely open about their figures and methodology.
The unions looked at the core schools budget as it represents 75% of school spending. The schools block funding allocations for 2015/2016 were used as the baseline. This gives the per pupil funding for every mainstream school. This was compared with the funding amounts from the government's illustration of the impact of the National Funding Formula that was released through the Department for Education's COLLECT system (Collections Online for Learning, Education, Children and Teachers).
The Office for Budget Responsibility's estimate for inflation for the period 2015 to 2020 has been taken into account and it was assumed that local schools' forums would implement the National Funding Formula as the government has recommended.
All the data is available here via DropBox.
By contrast, the figures quoted by the government use school budgets for 2017/18 as a baseline, presenting the picture in cash terms only and ignoring the impact of rising costs and inflation, say the unions.
Many other groups, including parents, school governors, and a delegation of more than 5,000 headteachers have been arguing for some time that school budgets are at breaking point. The school funding crisis is real. Funding increases need to be in real terms, not in cash terms.
Time is running out to make a difference to school budgets this year. Unions have welcomed the additional £1.3bn offered by the DfE in July but a recent Public Accounts Committee session heard that the efficiencies to free up this money have yet to be made. These efficiencies need to be urgently identified and made public.
While the extra £1.3bn, which the DfE is reallocating from its existing budget, is welcome, it is short of what schools need if standards are to be preserved. Only a fully-funded education system will deliver the equality of opportunity that school staff, parents, governors, school leaders and politicians are all so passionate about.
With this in mind, the unions involved in the schoolcuts.org.uk website are urging the Secretary of State to make a final representation to The Chancellor to announce more money for schools in the Budget.
Don't forget to follow us on Twitter, like us on Facebook, or connect with us on LinkedIn!