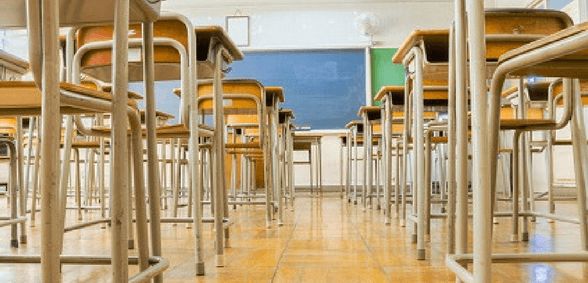 A new report by the children's commissioner for England shows that a worrying proportion of children are leaving school without basic standardised qualifications
As reported by The Guardian, the number of children leaving school without basic qualifications by the age of 18 has risen by nearly 25% in the past three years.
This is according to a report by the children's commissioner for England.
Eighteen per cent of pupils left school last year without the government benchmark of five good GCSEs – or the equivalent technical qualifications.
This is a 24% increase since 2015.
Additionally, 45% per cent of children with SEN (special education needs) failed to reach level 2 attainment by the end of their compulsory education.
Over one-in-three pupils on free school meals (FSM) also left school 'without any substantive qualifications'.
The children's commissioner, Anne Longfield, called on the government to urgently investigate.
"While we should celebrate the progress that is being made in raising standards for millions of children, it should never be an acceptable part of the education system for thousands of children to leave with next to nothing," she said.
Last year, 98,799 children in England left school without basic qualifications – 28,225 of these were on FSM, proving that the attainment gap is increasingly problematic.
'These are children who will have spent 15 years in compulsory education, often having more than £100,000 of public money spent on their education, and yet leave the education system without basic benchmark qualifications', the report said.
'These children have multiple options closed to them. Many will not be able to begin an apprenticeship, start technical courses or enter some workplaces because they cannot meet the basic entry requirements.'
Longfield has written to the government calling on ministers to conduct an independent review into falling level 2 attainment.
"The government must urgently investigate why the progress that has been made over recent years in closing the attainment gap has stalled and is now going backwards, and commit itself to halving over the next five years the number of children failing to gain a level 2 qualification by the age of 19."
The Department for Education has challenged the commissioner's findings: "This report does not provide the full picture, comparing against figures that include qualifications we have since removed from performance tables because they did not serve pupils well.
"The proportion of 19-year-olds with vital English and maths GCSEs has actually risen from 50.9% in 2010 to 68.1% in 2018," a spokesperson said, adding:
"We are working to dramatically improve the rigour, quality and standard of qualifications across the board, and have already done so with GCSEs. These reformed qualifications will help young people achieve the skills they need to get on in life.
"The gap between disadvantaged pupils and their peers has narrowed considerably in both primary and secondary schools since 2011.
"This year, once again, the number of 16 to 24-year-olds not in education, training or employment has fallen and youth unemployment has halved since 2010."
Don't forget to follow us on Twitter, like us on Facebook, or connect with us on LinkedIn!