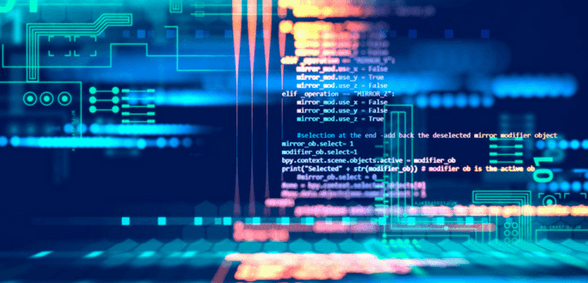 Management Information Systems (MIS) are a staple in every school and academy; the difference lies in how well the technology is applied and the data analysed (and used). Delve into the wealth of ways that school MIS data can be used successfully to drive long-term improvements to teaching and learning in this – the first of a two-part series on MIS – with Caroline Fisher, product manager at RM Education
We live in a world where data is enabling us to make more informed decisions than ever before. Robust MIS put crucial information at a school's fingertips – from attainment and progress tracking to behaviour management.
Most schools now rely on an MIS to complete statutory requirements such as the School Census and School Work Force (SWF) Census; but are they really making the most of the data that can be held – and, crucially, interrogated – in their MIS?
The data well
A report last year commissioned by the innovation foundation NESTA explored this topic in detail; it suggested that, while the UK is leading the way in areas like opening up government data, the education sector has made limited progress by comparison – despite the vast amounts of data that's now being collected in schools every day.
This is a trend that's slowly beginning to shift. Schools are now seeking a much greater level of information from their systems; they're seeing the potential to fully exploit the power of data for things like monitoring attendance patterns, communicating with parents, storing documents electronically, holding medical information, tracking SEND requirements, cover arrangements – and exploring contextual data analysis to spot anomalies and identify trends.
This isn't purely from a pupil perspective either; from a staff perspective, schools can see data on clearance information as well as CPD and training information, the contract type of staff members and statutory attendance information.
Data in the contemporary age
Historically, the data used in schools tended to be based around personal information, contact details and attendance information; now, however, data has become more contextual and schools can delve deeper into the information they hold to explore variables such as disadvantaged circumstances, language proficiencies and mobility.
Life After Levels has given schools more freedom around assessment monitoring and it's interesting to see how schools are managing this in different ways; assessment packages that give them the freedom to input their own measures are becoming increasingly widespread, but those that bring together contextual data with assessment data have a distinct advantage.
NESTA's research reinforces a survey conducted in June 2015, by the Bill and Melinda Gates Foundation, which found that teachers want much more from data than annual test scores; they want rich information about students' academic, social, behavioural and cultural experiences. Teachers believe that this information gives them a far deeper insight into their students, which can help strengthen their connection with them and, ultimately, shape how learning takes place.
Mining your data
The information sitting dormant in your school's MIS is worthless unless it can be reported on in a manner which provides interesting insights and highlights where interventions can be put in place to improve teaching and learning.
As a result, teachers are invaluable to the successful use of school data. When weighty data and the experience of practitioners to bring about change for the benefit of pupils are combined, the power of data truly comes to life.
However, data shouldn't only offer insight; it should give schools a tangible path to improvement, both in terms of academic performance and in improving the efficiency of back-office operations but, before we explore how this is possible, let's look at the basic requirements.
In part two Caroline continues her exploration of MIS, focusing on analysing school performance

About the author
Caroline Fisher is product manager at RM Education;
visit RM
for more information and further advice.
Don't forget to follow us on 
Twitter, like us on
Facebook, or connect with us on
LinkedIn!