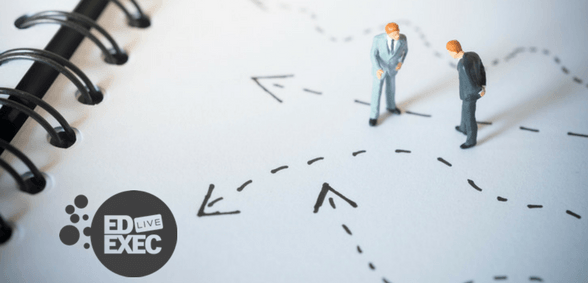 There are a million reasons why joining us and your peers at EdExec LIVE – in London, June 21 – and they benefit both you and your school. For your convenience, we've highlighted just a few of our favourites below…
Engaging experience
EdExecLIVE is an interactive learning experience, quite different to other conferences currently on the circuit. The key value, as we see it, is the intimate nature of our events – and our focus on helping you to skill-up and network.
EdExec LIVE focuses on delivering relevant information, practical advice, aspirational stories and pragmatic solutions to the latest challenges and changes occurring in the sector. Sessions cover everything from finance and funding to legal advice, staff management and all of the acronyms – CPD, HR, and ICT – all delivered by a host of sector experts.
Treading the financial tightrope
EdExec LIVE brings together innovative solutions that will help you strengthen your school's financial position now and in the future. Join Paul Leigh, chief financial officer at Focus Trust, for his session Overcoming financial pressures and budgetary uncertainty. Paul will cast a positive spotlight on school finances – looking at things differently and reconsidering priorities and choices. As well as exploring alternative resources at your disposal such as local businesses. This session is about providing alternatives.
School business leadership
Whether planning to convert, undergoing the process, or an established academy EdExec LIVE has you covered. Stephen Mitchell, chief operating officer at The Spencer Academy Trust, is breaking the mould and moving away from the 'accountant stereotype' in his session Blue Ocean strategy for MAT leadership. Stephen will bring a lot of fun and a whole load of practical advice and information to the session so don't miss out.
The great work-life balancing act
EdExec LIVE's an opportunity to develop your existing skillset. But also – as the role of the SBM develops, opportunity blossoms – the event explores the options for personal progression and is a chance for you to speak others considering their next steps or have already taken them. Laura Williams, education business and operations consultant at LJ Business Consultancy Ltd., will deliver Demonstrating impact and gaining recognition as an SBM – a practical guide to ensuring that you play a strategic role in your school's development and evidencing your impact.
Connecting people
No one knows the business of running a school better than those who do it. EdExec LIVE is a fantastic opportunity to network with others in the profession, sharing experiences and solutions and forging long-lasting, professional relationships to benefit you and your school. Louise Hatswell, finance director, business manager and chair/founder of SBM group SYSBL is a thriving example of just this. In A collaborative force to be reckoned Louise considers how isolated schools – and SBMs – can be and explores the potential for collaboration, outlines her group's achievements and provides valuable advice on setting up – and managing – a SBM group.