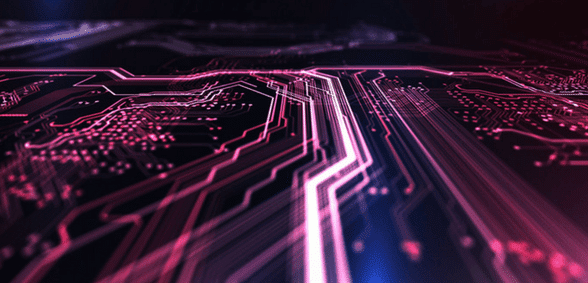 Cloud technology is cropping up more and more in education as a savvy, cost-effective solution. One area that it has successfully muscled in to is cloud-hosted firewalls. We spoke with some tech-gurus to find out more about the benefits to schools
Interestingly, the cloud is just a metaphor for the internet – inspired by the olden day flowcharts and presentations which depicted the 'server-farm' infrastructure of the internet as nothing more than a cloud! Cloud computing simply means storing and accessing data and programs over the internet rather than on a hard drive.
Scalability or flexibility, access anywhere, collaboration, processing power, lack of hardware, security, automatic updates – these are just a few of the benefits associated with cloud. As online security becomes more of a concern it's no wonder that there has been a move away from traditional, on-site hardware firewalls towards cloud-hosted firewalls.
On-site hardware firewalls vs cloud-hosted firewalls
"As with all cloud services, the difference between on-site hardware firewalls and cloud-hosted firewalls and security is scalability and resilience," says David Tindall, director, Schools Broadband. "With any onsite hardware you're limited by the processing power of the central processing unit (CPU). If, for example, a customer upgraded their Internet connection to a much higher speed, they'd probably also need to throw the old firewall away and buy a new one," he adds.
When cloud-hosted, your firewall is running off a virtual platform. These are usually looked after by a managed service provider (MSP) which means that you have access to extended resources – those of your provider – allowing you to adapt and expand as necessary.
Additional benefits:
Rented rather than purchased: no large one-off payment needed to deploy the technology
Easy add: wide area networks (WAN) can be easily added, allowing the connection of multiple school sites. On-site firewalls are normally not compatible with this technology.
Central management and centralised reporting are enabled when working over a large school or multiple schools.
Easy software upgrades to software on one virtualised device – rather than many on-premise ones.
More cost-efficient, especially if managed by a third party.
Minding the money
Craig Fearnsides, operations technical authority at Smoothwall, cautions that there can be hidden costs. "The school could end up being hit by secret operational extras such as bandwidth and management and maintenance of a firewall (in the case of a third-party supplier)."
Schools can make financial savings by purchasing a 'bundle' – firewall management and internet connection together. It's usually the internet connection that's the most expensive aspect, Craig advises, adding that you might also save on licenses if the MSP is using a multi-tenant firewall to provide for a number of organisations.
Solid advice
"While in large educational establishments network administrators will have the time and resources to manage their own security systems and firewalls, smaller schools won't have this option and will need to fork out for a third-party manager," Craig explains. "It's important to check all contracts before you commit to a third-party though; there might be further costs in being able to change firewall settings and even how many times you're permitted to do that per year."
David advises that schools should use a known supplier that is certified and an official partner of a vendor to ensure a quality service. "Often, combining cloud firewalls with a provider that can also provide you with a WAN will help reduce support calls and give you a single point of contact to solve any queries" he suggests.
As with everything, there are pros and cons, and only you know what is right for your school, your school's digital infrastructure. If you are planning to move your firewall, or more, to the cloud do think long and hard about how it fits with your school development plan and what other network upgrades are planned.
Don't forget to follow us on Twitter, like us on Facebook, or connect with us on LinkedIn!