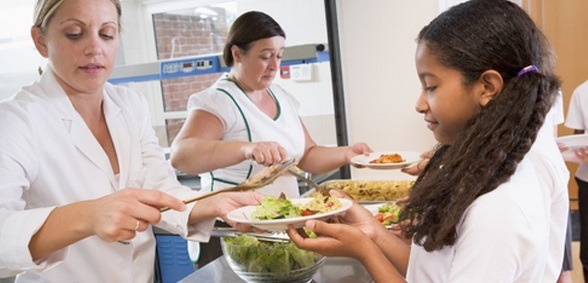 CREDIT: This story was first seen on Politics Home
Up to 900,000 children from low-income families will lose their free school lunch under the Conservative plan to reintroduce means-testing, according to a thinktank.
Politics Home reports that the Tory manifesto proposed removing the universal entitlement to free meals for children under the age of seven and introducing free breakfasts at primary schools instead.
Analysis by the Education Policy Institute (EPI) for the Observer has found that 100,000 children who are deemed to be living in relative poverty would lose out.
Another 667,000 of the pupils affected came from families which fell into the DfE's definition of 'ordinary working families' – those who are ineligible for the pupil premium but have below-average incomes.
Overall, approximately 900,000 children who are either eligible for the pupil premium or are from "ordinary working families" would miss out on their entitlement.
The EPI estimates that the annual cost to the family of paying for the lunch would be £440.
Labour's manifesto pledged to extend free school lunches to all primary school pupils, with the £1bn cost covered by introducing VAT on private school fees.
The Conservatives suggested today's figures had been "cobbled together" and pointed out the EPI was led by former Liberal Democrat minister David Laws.
A Tory spokesman told the Observer: "We don't think it is right to spend precious resources on subsidising school meals for better-off parents. So instead we will give that money to headteachers, to spend on pupils' education instead.
"We will make sure all those who need it most still get free lunches – and will offer a free school breakfast to every child in every year of primary school. So the most disadvantaged children will now get two free school meals a day rather than one."
Nick Clegg, who announced the original universal entitlement for infant children during the Coalition government, said: "This just confirms the sleight of hand from the Conservatives: scrapping universal infant school lunches hits some of the most hard-pressed families the hardest.
"The offer of free breakfasts won't reach the children who don't come to breakfast clubs. All Theresa May's talk of helping the Just About Managing will ring hollow as long as this regressive decision remains in place."
Don't forget to follow us on Twitter, like us on Facebook, or connect with us on LinkedIn!