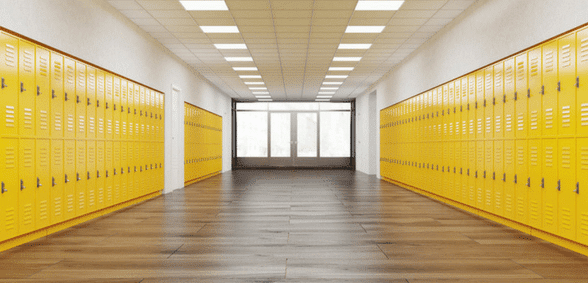 The recent, 2018, Academies Benchmark Report reveals that academies are fighting to stay afloat as a reserves crisis looms. In light of the publication of these findings, Pam Tuckett, head of academies at Bishop Fleming – which was lead author of the report – looks at centralisation as a way forward for struggling academies
Whilst I was working on the Academies Benchmark Report I was struck by the apparent intractability of the financial trends it highlights. The government remains eager for more schools to convert to academies, yet the current funding available to them is creating financial instability in the sector; new public money is clearly needed to alleviate the growing reserves crisis.
The report highlights, with great clarity, the issues faced by many academies – of rising staff costs and the little fat there is left that can be cut in order to safeguard reserves.
Whilst there are academies with significant reserves, there are many more that are on the bread line. The government appears to gloss over this in its consideration of the sector as a whole and is keen to point out, in the sector accounts (year ended August 31, 2016), that there is a total of £3.2bn of cash available (equating to £560k per individual academy) – ignoring the fact that many academies have no cash and, of course, cash is not the same as reserves!
If funding in the sector continues to be squeezed (more costs, and no more income) then we will continue to see more trusts fail. So, what can academy trusts do to manage their finances more efficiently?
Centralisation
I am constantly being asked by clients about centralisation and should they do it. The benchmark report makes clear the correlation between centralisation and both the ability to secure additional funding and more academies being in a surplus position.
The first step towards centralisation is moving to one bank account for the multi-academy trust (MAT). This enables a shift in mind-set at academy level. They need to learn to trust the MAT and know that their reserves will not be taken away; this is simply a pooling of cash, not reserves.
It is usually cultural issues that prevent centralisation. Academies that join a MAT as a converter, typically, want to keep some autonomy, which includes control of their budget and their cash. On the other hand, sponsored schools tend to join a MAT and have to comply with the existing governance arrangements – for instance, they have no choice over whether or not they like a centralised structure.
Individual academies also misunderstand cash. The Academies Benchmark Report shows that, in a MAT, there is, on average, 2.5 times the reserves sitting in the bank; this is due to cash received in advance on things like capital grants and UIFSM.
Individual academies need to understand that this cash needs to be held in one central bank account so that the MAT can properly manage cash flow. This, on its own, does not mean the academies lose their reserves; rather, it just allows the MAT to undertake proper treasury management. This concept is alien to academies as they have not been used to running a business.
The move towards centralisation is essential if academies want the ability to make the savings that are possible from centralised procurement and to benefit from cost-saving initiatives such as centralised school improvement and supply staff.
Download the full 2018 Academies Benchmark Report.

About the author
Pam Tuckett is head of academies at
Bishop Fleming
, providing auditing services for academies in the country, as well as chair of academies at the Kreston worldwide network of firms.
Don't forget to follow us on 
Twitter, like us on
Facebook, or connect with us on
LinkedIn!