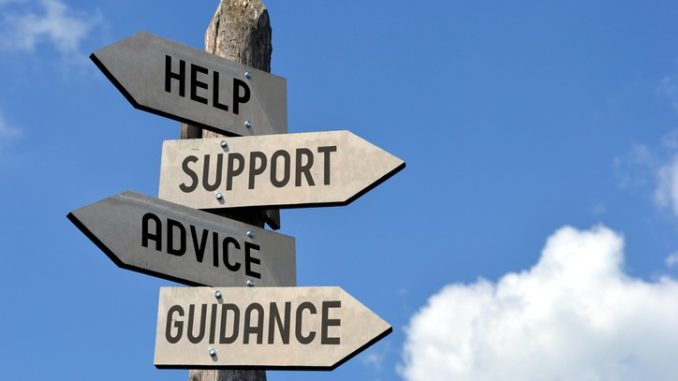 The Institute of School Business Leadership (ISBL), the UK's only professional body for school business professionals, offers a fellowship where you can join a network of like-minded people to drive forward school business leadership standards. Here is how you can apply and some insider top tips on what successful application needs
The ISBL fellowship is the highest accolade an SBL can be awarded and there are many benefits of becoming an ISBL fellow. As a fellow you will work alongside the Institute and key sector stakeholders to ensure that governors and school leaders fully recognise the contribution SBLs make to school improvement and development. Becoming a fellow also demonstrates your commitment to upholding the highest ethical standards.
Bethan Cullen, operations director ISBL, has highlighted one of the biggest benefits of becoming a fellow. "Having recognition from a professional body demonstrates your senior excellence in that profession to both employers and other employees. Fellows also say they now have a renewed confidence in their own abilities and felt that they had assurance they're doing the right thing."
All fellows receive:
An ISBL Certificate
An invitation to an annual, dedicated professional development event for ISBL fellows
An invitation to have your achievements showcased in The Voice, ISBL's member magazine
An opportunity to join the ISBL Network of school resource management advisors
A variety of opportunities to be involved in ISBL projects and initiatives e.g. fellow blogs
Following award, your name will be included to the current fellows' register 
In order to be eligible to apply you must fit these criteria:
Have at least three years' recent experience working at a senior level in school business leadership professional role.
Hold a qualification, at level 6 or above, in school business management or in a subject which supports your professional practice in at least one of the following areas of school business management as outlined in the ISBL Professional Standards:
Leading support services(LSS)
Finance
Procurement
Infrastructure
HR
Marketing
Don't have a level 6 qualification?
For individuals not currently holding a level 6 (graduate qualification) the ISBL bridging module, which accredits prior learning and experience, may be the best route to fellowship.
Demonstrate significant experience, and evidence, of impact in at least two of the disciplines listed below (one discipline must be LSS).
Leading support services
Finance
Procurement
Infrastructure
HR
Marketing
Provide evidence of ongoing commitment to, and impact of, continuing professional development (CPD).
Provide evidence of leadership within your school/trust and system leadership within the school business leadership profession.
Demonstrate the highest standards of professional conduct.
Providing evidence means to submit documents which confirm your work and impact against the requirements. These documents should be submitted in addition to your application form. Please read the ISBL fellowship guidance for more information.
Helen Wesson, policy, research and resources lead officer ISBL, emphasised that properly demonstrating the criteria through evidence is imperative in a successful application. "It is really important to provide evidence of the impact you have had in the sector. It is not enough just to list your achievements, you also need to detail how these have had a tangible impact. In this sector people often struggle to sell themselves; SBLs often understate what they have done, or attribute their achievements to the school as a whole and not to themselves. We can't award a school, we award an individual, so we need to know the impact you have had.
"This could be shown through your active presence in SBL communities on social media, through succession development plans – such as an apprenticeship scheme – or by a reference from your headteacher. People often fall down on demonstrating the impact of CPD; it is a very common pitfall. Ensure that you really demonstrate how CPD has impacted your work and role, don't just state, explain.
"We normally have over 50 applications which are peer-reviewed by a panel. The pass rate is around 60% – which demonstrates just how robust the process is. We started the fellowship in April 2015 and we currently have 176 fellows who are spread all across the country."
How to apply
The application windows are open each year between October 1 and March 31 for the fellowship assessment panel in early May and between April 1 and September 30 for the fellowship assessment panel in early October.
Don't forget to follow us on Twitter, like us on Facebook, or connect with us on LinkedIn!