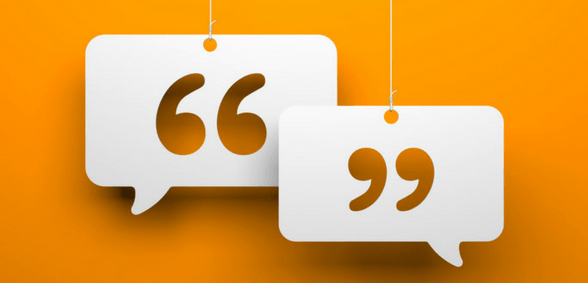 SBLs often report that theirs can be a lonely profession so, whether it's talking to other members of staff or fellow SBLs, it's important to stay in contact. In honour of National Conversation Week (18-24 March), Laura Williams, independent consultant at LJ Business Consultancy, discusses the importance of keeping in touch
It has been said that the role of a school business leader is 'boundaryless' – and, having been a SBL, I completely agree.
SBLs are solo operators, very much like headteachers. We may lead a number of teams and work alongside the SLT, but nobody in the school has first-hand knowledge of the demands of our role, or the capacity required to deliver it. Being the 'only one' can lead to us feeling rather lonely and isolated – and often means that we end up struggling in silence.
Though we might feel alone when we're sitting in our offices with five spreadsheets, SIMS and the payroll file open, it doesn't have to be this way! Here are five ways that we can get in touch – and stay in touch – with people who know where we've been, where we are and where we're going.
1. Networking and joint learning
Studying for a qualification and attending workshops, seminars and conferences are great opportunities not only for CPD, but also for meeting up with other SBLs. Events such as these usually build in time for networking and allow us to spend time talking with fellow SBLs about what's happening, how we're doing and sharing inspiration. When the workload is high, it's tempting to avoid leaving the building – or to even cancel a delegate place you've already booked; but planning in advance, and committing to just one day out per term, can have a huge impact on both your sanity and your perspective.
2. Social media
If you're comfortable with social media, why not join in with #SBLTwitter? There's a great network of SBLs there who are friendly, approachable and keen to share their experiences and provide help and support to other SBLs. It may seem intimidating at first, but please don't worry – follow some SBLs, introduce yourself, and you will make some great connections.
3. Projects and collaboration
Many local networks and professional associations not only run conferences, but also facilitate great opportunities for sharing practice and collaborating on projects. Visiting other schools, unravelling big compliance changes – like GDPR – and sharing policy templates and supplier recommendations will help you practically, as well as personally.
4. Coaching
If you feel like you're really struggling, and the thought of sitting in a room full of other SBLs only makes you feel more anxious at this point, then undertaking coaching could be the answer you're looking for. Working with an independent, professional coach, one-on-one, can help to provide you with focus, a fresh perspective and the clarity you need to move forward. The coaching process is structured, time-limited and focuses on your specific needs and goals at this time. It's also a safe and confidential space – which means you don't have to worry about how you are perceived by your fellow colleagues.
5. Mentoring
If you don't feel comfortable networking or putting yourself out there, and coaching isn't your thing, then perhaps working with a mentor could provide you with the touchstone you need to provide you with support and a sounding board on a regular basis. This could be with someone you know or someone recommended to you through your network. Again, the arrangement would be confidential, but it's more informal and fluid than coaching.
However you decide to move forward, know that you don't have to do so alone. Find somewhere, or someone, that can provide you with the support you need – and know that asking for help does not lessen you; it gives you the tools to become more.

A former COO, CFO and company secretary, Laura now runs a consultancy, providing leadership coaching and business and operational advice to education leaders and trustees. Visit 
www.ljbusinessofeducation.co.uk
for more information.
Don't forget to follow us on 
Twitter
, like us on 
Facebook
, or connect with us on 
LinkedIn!