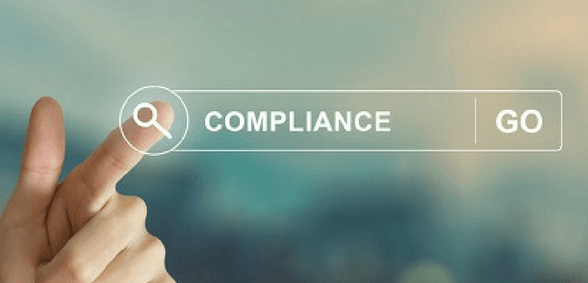 Losing track of your school's statutory obligations? Marianne Pope, product manager at The Key Support, chats to Marie Cahalane about tracking compliance and the software that can provide the peace of mind you've been looking for…
All schools and academies are required to have policies and documents in place to ensure and to demonstrate their compliance with government regulations. These documents act as a guarantee that there are sufficient and effective procedures in place for key aspects of school management and that key stakeholders are aware of, and familiar with, them.
Sitting alongside a school's development plan, school policies are central to ensuring that your school is efficient, that staff are productive and that all members of the school community are safe. So, what should compliance look like in practice? And, can you save time using compliance management software? I spoke to Marianne Pope of The Key Support to learn more about ensuring compliance and how schools can streamline their processes.
What are the greatest challenges for schools/academies when it comes to managing compliance across all statutory areas?
When it comes to compliance, many schools struggle to stay up to speed with exactly what is expected of them. We've heard from schools relying entirely on word of mouth for updates, and others that have spent time and energy meeting requirements that no longer exist because they didn't know. There's also the common challenge of managing compliance across multiple systems and a large team of people which makes for a challenging task.
With constant changes to requirements, how can compliance management software ensure that SBMs remain up-to-date?
Compliance management software, like our Compliance Tracker, send email notifications to assigned staff as soon as new requirements are added or changes made to existing ones. They'll also usually have handy in-site alerts and a permanent 'to-do' list in case the emails get lost in your inbox.
Further, this software can roll many existing management systems into one – reducing the number of different tools a school needs. For example, they will often support full policy management, premises compliance, website auditing, GDPR self-assessment, and more.
Plus, for groups, such as MATs, such compliance systems offer an overview of all your schools' compliance statuses and the option for central staff to manage parts of the compliance workload that are dealt with centrally.
What is the importance of being able to evidence compliance?
Inspectors always want proof that your school is compliant and to avoid days spent locating all the key documentation, using compliance management software means you have all of that information ready in one place at the simple click of a button.
Even if you aren't expecting Ofsted anytime soon, governors should always be asking their schools to demonstrate compliance with clear evidence. A clear audit trail is a vital part of accountability processes in any school.
Don't forget to follow us on Twitter, like us on Facebook, or connect with us on LinkedIn!