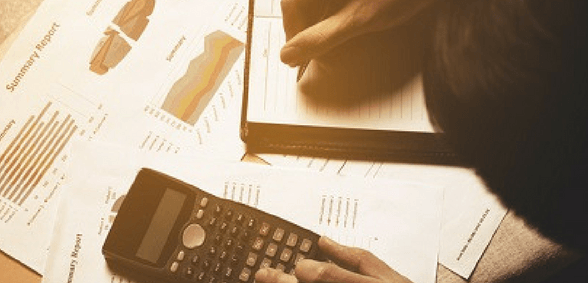 In the face of financial uncertainty it may seem difficult to predict the future health of your school's finances – but doing so can be the difference between avoiding deficit or falling into its steely grip. Phil Reynolds, senior manager at Kreston Reeves who specialises in academies and education, shares his expert insights into the potential benefits of the three or five-year budget
These are challenging times for schools trying to balance their books but one important step to ease the strain of doing so is to create a three or five-year budget. Once matched to improvement plans, this financial road map allows problems to be identified before they emerge. It also makes securing extra funding from the Department for Education easier, should that prove necessary. The department is more sympathetic where officials can see clear evidence of financial planning.
Above all, this medium-term strategy means that school managers can allocate appropriate resources rather than being surprised by sudden events and they will generally be able to use money more effectively. If performance indicators are also put in place, such as exam results, it becomes possible to see whether the meshing of budget and improvement goals is actually working.
Eyes on the horizon
The process will require that budgets for each department are seen in the light of the school improvement plan, with goals to be met during each of the three or five years clearly laid out. The guiding principles to creating a medium-term plan are that your budget must be flexible and realistic, as well as sensitive to all the factors that will affect your spending and income generation over its term. Careful consideration will need to be given to possibly fluctuating rolls, which means having a good understanding of pupil numbers in the local authority and the admissions policies of neighbouring schools.
The best starting point is to use the previous year as a baseline, with expected increases and decreases then built in. The next step is to consider any new initiatives the school has within its improvement plan, as well as salary, pension and staff increases. In addition, there needs to be a projection for heating and lighting costs rising.
A tactical pit stop
It might seem daunting to try and look three or five years ahead but this task can be eased. A way to move forward is to break the period down into more manageable one, three and five year sections. This will produce a clearer picture of what is immediately ahead whilst also giving a long-term view.
By measuring budget forecasts against actual costs it is possible to identify problems before they occur – such as cash flow difficulties. Remember, cash is king and schools need to ensure they have enough to pay the bills – without it they are unlikely to remain financially viable.
Should problems arise which cannot be avoided the DfE will expect to see detailed budgets and projected cashflows – so it makes sense to get into the routine of having them available. Learning how to secure extra funding under extreme pressure is not the easiest method.
The road to (financial) happiness
School managers would do well to remember Mr Micawber's famous definition of happiness in David Copperfield by Charles Dickens. "Annual income twenty pounds, annual expenditure nineteen [shillings] and six [pence], result happiness. Annual income twenty pounds, annual expenditure twenty pounds ought and six, result misery."
The task of avoiding misery and making sure that proposed expenditure does not exceed proposed income is a tall order these days, just as it was for Mr Micawber but, with proper planning, you can stay ahead of the game.
Don't forget to follow us on Twitter, like us on Facebook, or connect with us on LinkedIn!