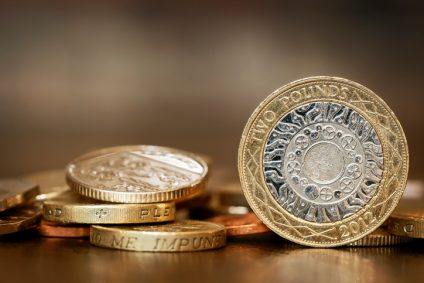 CREDIT: This story was first seen on TES
Funding cuts are being blamed as a new survey shows money allocated for disadvantaged pupils is being used elsewhere in school budgets
Almost a third of headteachers have said the funding they receive for poorer pupils is being used to plug gaps in their school's budget, according to poll findings published April 12,
TES
reports.
The proportion of senior leaders in primary schools who said they were using their pupil premium funding in this way (32%) was slightly higher than the number in secondary schools (27%).
This was the first year that respondents to the Sutton Trust's annual survey were asked this specific question. However, five per cent of all teachers said offsetting budget cuts was their "main priority" for pupil premium spending, which is similar to last year (six per cent), and an increase from 2015 (two per cent).
The premium provides schools with extra money for pupils who have been eligible for free school meals at any point in the past six years, amounting to £1,320 per primary pupil and £935 per secondary pupil.
Most teachers listed early intervention schemes as a priority for their pupil premium funding (27%), followed by more one-to-one tuition (12%) and teaching assistants (12%).
The survey of 1,361 teachers, carried out by the National Foundation for Educational Research, comes after the Institute for Fiscal Studies found that schools in England are facing their first real-terms funding cuts in 20 years.
The Public Accounts Committee has warned that the squeeze is threatening to undermine the quality of education in English schools.
Sir Peter Lampl, the founder and chairman of the Sutton Trust and chairman of the Education Endowment Foundation, said:
"
Our new polling adds to the growing evidence from highly credible sources that the squeeze on school budgets is having a detrimental effect on schools.
"Of particular concern is that schools are having to use funding for poorer pupils to plug gaps in their finances. Many are having to get rid of teachers to close these funding gaps.
"The pupil premium should be used for highly cost-effective interventions such as peer tutoring and pupil feedback, as shown by the Sutton Trust-EEF Teaching and Learning Toolkit."
Schools with more disadvantaged intakes were more likely to say teachers had been cut. Almost half (47%) of heads in the most disadvantaged fifth of primary and secondary schools said they had cut teaching staff, compared with just over a third (35%) in the least disadvantaged fifth of schools. Teachers in London and the North East were also more likely to report cutting staff.
Liberal Democrat shadow education secretary John Pugh said:
"
The pupil premium has played a crucial role in closing the gap between poorer pupils and their peers. Now this progress is being undone as schools struggle with a shortage of teachers and a growing black hole in their budgets.
"While the government wastes billions on pet projects like free schools and grammars, disadvantaged children are being left on the scrapheap. It makes a mockery of Theresa May's claim to be building a country that works for everyone."
A Department for Education spokesperson said: "The pupil premium – worth £2.5bn this year – is helping the most disadvantaged pupils and closing the attainment gap at both primary and secondary level. All schools are trusted to use this premium to ensure it meets the needs of their students and are held to account by Ofsted for how disadvantaged pupils benefit from the extra funding.
"School funding at its highest level on record at almost £41bn in 2017-18 – and that is set to rise, as pupil numbers rise, to £42bn by 2019-20.
"We recognise that schools are facing cost pressures and we will continue to provide support to help them use their funding in cost effective ways. This includes improving the way they buy goods and services, and our recently published School Buying Strategy is designed to help schools save over £1 billionFund a year by 2019-20 on non-staff spend."
Don't forget to follow us on
Twitter, like us on
Facebook, or connect with us on
LinkedIn!