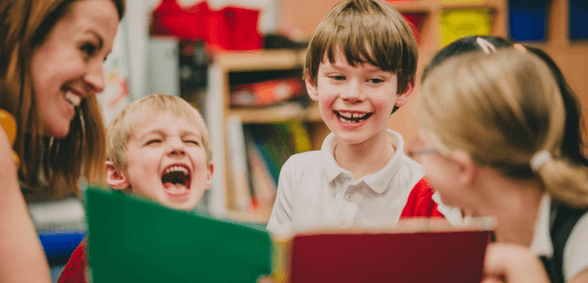 Schools provide a nurturing environment in which children and young people can learn and develop the skills they will need in their futures. Each child is unique, with their own set of needs, and it's the role of every member of a school's staff to support them.
Nickii Messer extends a very personal thank you to the school business managers who ensure the wheels of education keep turning
I have been spending quality time with my new grandbaby. He's gorgeous, of course, and I really hope you will bear with me while I say a very special thank you on his behalf. Let's call him David – even at this tender age he deserves anonymity.
David is just a few months old and, as far as we can possibly tell, he's perfectly normal. Only, he very definitely is not normal. He is his very own, unique, individual self. He knows his own mind and already knows what makes him smile, wince, cry and gurgle with delicious laughter.
He's just learning to crawl. He has his own way of doing it – and boy can he get a shifty on when he wants to!  He is taking a few tentative steps towards walking and, like everything else so far – milk, weaning, dummy, sleeping, playing, crawling – he will make his own decisions about what methods work best for him.
As I walk down the street, I take more notice of other babies of his age. They, of course, are not a patch on David. None so beautiful, gifted, ingenious, hilarious or stubborn. He, in the eyes of his granny at least, is the most uniquely special little boy in the world.
So, when David comes to your school, I ask you to watch out for him. That you recognise how very individual and special, and very, very much loved he is, that he will want to do things in his own way, to be individual and outstanding and normal and, well, just David. And for this to happen, you will need to make sure that every single penny of your budget is spent on helping him and all the other individual, special, inquisitive, incredible, boys and girls in your schools, to reach their own unique potential.
These are not pupils or students. They are our hearts and minds, and our futures. And they deserve the very, very best that your schools can possibly provide them. So, thank you, from the bottom of my heart.

About Nickii
Nickii Messer and her company
All the Geese
, provide school business management and leadership training and support – providing personalised training, development and reviews for support staff and school business management, along with system and process audits. She is also operational and quality assurance lead for school business management programmes at Anglia Ruskin University. 
Don't forget to follow us on 
Twitter, like us on
Facebook, or connect with us on
LinkedIn!