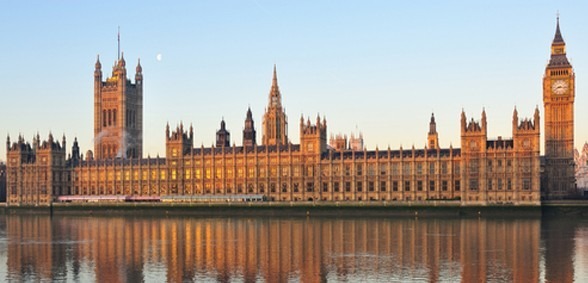 The PAC has released a damning report on the state of academies – and education unions have responded with their own recommendations
The Public Accounts Committee (PAC) has released a new report – Academy accounts and performance – showing just how costly a series of high-profile academy failures have been to the taxpayer and children's education alike.
The report reveals that some academy trusts have misused public money through related-party transactions and paying excessive salaries.
The PAC says that 'serious failures of governance and insight', as those that occurred at several highlighted trusts, 'cannot be allowed to happen again'.
The report also shows that parents and local people have to fight to obtain even basic information about their children's schools, and that academy trusts do not do enough to communicate and explain decisions that affect the schools they are responsible for and how they are spending public money.
Commenting on the report, Geoff Barton, general secretary of the Association of School and College Leaders, said:
"We support sensible and proportionate measures to improve the transparency of financial reporting and ensure that parents are able to raise their concerns over the running of an academy trust. It is already a requirement that academy trusts publish their annual accounts on their website where they are easily accessible to the public.
"More financial information about individual schools within a trust may be helpful but any new requirement must be implemented in a way that does not significantly add to the considerable bureaucratic burden on trusts.
"There are about 7,500 academies in England and the vast majority of them are very well run and pride themselves on listening to the views of parents. The biggest problem they face is not the fine detail of financial reporting but the fact that the level of government funding to schools is completely inadequate.
"We support the recommendation of the Public Accounts Committee that Ofsted should examine and report on whether the quality of education is being affected by the need to make savings.
"We note the committee's concerns about the number of responses awaited to the Department for Education's process of gathering information over how asbestos is being managed in schools. The committee suggests naming and shaming those bodies which have not responded but it would surely be more productive to understand what factors are holding up responses.
"The real problem is not response rates but the fact that there is no clear plan at government level over how to fund the removal of asbestos from school buildings and schools are desperately short of the money they need to finance such work."
Kevin Courtney, joint general secretary of the National Education Union, said:
"This report provides deeply uncomfortable reading for Damian Hinds. The report lays bare the many ways in which parents, staff and local communities are being ignored or side-lined by academy trusts. It highlights the need for Ofsted to report on the impact of funding cuts on the quality of education in schools. Alarmingly, the report also points to the Department for Education's failure to provide assurances on the management of asbestos in schools.
"The academies programme has drastically reduced transparency and accountability of schools, with parents having little say or access to information about how academies are run. The DfE is unable to confirm that 'appropriate' arrangements for complaints are in place in all academy trusts. On top of which, Regional Schools Commissioners are not responsive to parents and are failing to intervene even when alerted to serious problems. This is completely unacceptable, and flies in the face of assurances back in 2014 that RSCs would provide oversight and scrutiny. Eyewatering sums of taxpayers' money have been spent getting us to this sorry place.
"Oversight and intervention is sorely lacking at the DfE, too. Scandals such as Whitehaven Academy are a direct consequence of government failures to act. And delays in investigating Wakefield City Academies Trust are a clear sign that the Education and Skills Funding Agency (ESFA) is not fit for purpose. From executive pay packets to related party transactions, they are failing to prevent abuse.
"This report is absolutely damning for both the DfE and the ESFA. One senses a growing irritation in the PAC that the DfE is not responding to their demands for greater transparency for academies. The problem for the DfE and the ESFA is that they have neither the resources nor the legal means to achieve greater transparency because of the haste and inadequacies of Michael Gove's 2010 Academies Act.
"This absolutely damning report shows the need to restore local accountability and democratic governance to all schools. The NEU believes this can best be done by ensuring that all schools are overseen by local authorities.
"We agree with the PAC's recommendation that, whilst academy trusts still exist they should be required to make available financial information at school level; that there should be sanctions with teeth to deter, punish and prevent malpractice among academy trustees; that all academy trusts must publish complaints procedures with named individuals to whom parents can escalate concerns; and that the Department and ESFA should publish reports into trust abuses in a timely and transparent manner.
"These are all demands that the NEU has been making for some time. We would further add that related party transactions should be banned once and for all. No trustee should be allowed to profit from their involvement in running state schools.
"We agree with PAC that Ofsted should examine and report on whether the quality of education and the outcomes schools achieve are being adversely affected by the need to make savings. It beggars belief that the HMCI told the PAC that Ofsted inspectors were not seeing an impact of funding cuts on educational standards. They cannot possibly have been asking the right questions.
"Our members tell us that teachers and support staff are being cut, the curriculum is being narrowed, there are insufficient resources in schools and, most alarmingly, that the education of children with SEND is being disproportionately impacted by funding shortfalls.
"The NEU also shares PAC's concerns about asbestos management in schools. Failure to provide the DfE with information about management of asbestos in schools is putting lives at risk. These delays show that academy trusts and local authorities who bear overall responsibility for health and safety in schools are not facing up to their legal responsibilities."
Don't forget to follow us on Twitter, like us on Facebook, or connect with us on LinkedIn!