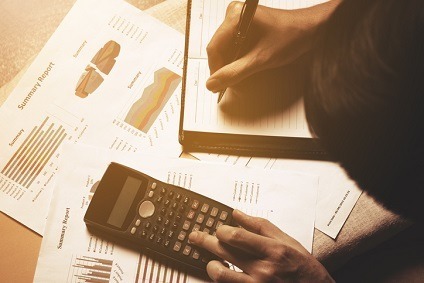 Academy trusts will no longer be able to defer accounts under the updated academy accounts direction issued by the Education and Skills Funding Agency (ESFA)
CREDIT: This story was first seen in CCH Daily
The updated guidance also removes the section devoted to transition to FRS 102 as all academies will now have completed the transition, while a financial instruments accounting policy is included.
Disclosures requirements for transfers of existing academies are also included, along with considerations regarding the accounting for land and buildings. Additionally, there are requirements for accounts to be audited by auditors appointed under the Companies Act 2006.
The academies accounts direction is the reference pack for academy trusts and their auditors to use when preparing and auditing financial statements for the accounting period ending on August 31 annually.
Under the latest accounts direction, all academy trusts in receipt of a funding agreement and were open during 2016/17 must submit audited accounts.
'Truth and fairness'
That news comes after the National Audit Office criticised the 'truth and fairness' of academy accounts in December 2016. Its report highlighted a lack of transparency over academy trusts' spending over the last year and a failure to meet expenditure limits as the department exceeded two of the budgetary limits set by parliament.
The financial instruments requirements show an academy trust is not permitted to enter into loan agreements or finance leases without permission from the Secretary of State. However, an academy trust is likely to hold some basic financial instruments, such as trade and other debtors; cash at bank; trade creditors; accruals; and other creditors.
The illustrative financial statements contained within the accounts direction acknowledge that prepayments are not a financial instrument and taxation and social security are also not included in the financial instruments disclosure definition. Deferred income is also not a financial instrument as the cash settlement has already taken place and there is a requirement to deliver services rather than cash or another financial instrument.
Alongside these changes, provisions have been made for the apprenticeship levy, which came in in April 2017. The levy is 0.5% of payroll bills over £3m, subject to a £15,000 allowance.
The guidance shows the funds are held by the government and academy trusts can draw down funding to use for training and assessment of apprentices.  Where the funds are not used within two years, the trust will lose access to the funds.
Where an academy is dissolved, guidance has been provided on required disclosures.
The accounts direction 2016/17 is effective for accounting periods ending August 31, 2017, and available here
About the author
This article first appeared in
CCH Daily
and was written by Calum Fuller, assistant editor, accountancy and CCH Daily
Don't forget to follow us on Twitter, like us on Facebook, or connect with us on LinkedIn!