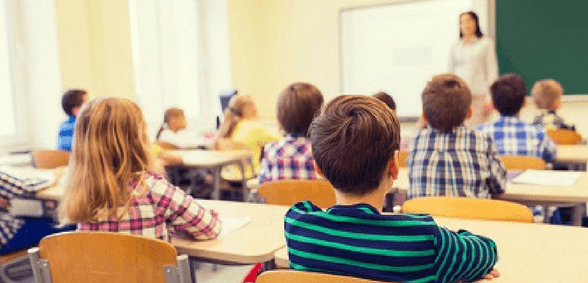 A London academy has been forced to apologise after distributing 'educational' material which appeared to blame Polish migrants for causing pressure to national services and worsening unemployment
According to The Independent, Walthamstow Academy has come under fire for distributing what appear to be xenophobic worksheets that imply EU workers are 'stealing' UK jobs.
It has been accused of distributing "Brexit propaganda" due to the worksheet, which states Polish immigration causes 'pressures on the NHS' and 'unemployment for locals'.
The worksheet came as part of a booklet of 'essential knowledge' handed to year 8 geography students. The booklet suggested that Polish migrants come to the UK for free healthcare and a better education.
The booklet listed 'problems' caused by Polish immigration, which are at stark odds with a government-commissioned study published last week stating that EU migrants pay more to the public purse, on average, than UK-born residents.
In fact, according to Oxford Economics, they pay in £78,000 more than they take out in benefits and public services. The average British citizen's lifetime contribution is monetarily non-existent.
The academy has a large proportion of Polish students, and has been scolded for "tapping into prejudices that are not factual".
One Polish mother, whose 12-year-old daughter was given the document, said:
"I found it deeply shocking and offensive that they targeted only one nation while talking about immigration.
"It is really disturbing that they are giving children biased information that isn't based on any statistics."
The head teacher has apologised for the booklet, admitting that parts of it were "inaccurate and insensitive".
Nicholas Hatton, founder of the3million, told The Independent: "[It was] really shocking" that the material had been distributed to pupils.
"Whoever has written this, is tapping into prejudice that are not factual. These arguments have already been discredited by academic reviews," he said.
"There's no mention of freedom of movement. It's imbalanced and has clearly been written by someone who doesn't understand the fluidity of the job market.
"It's a really dangerous document. Since the referendum, hate crime has been on the rise – especially against eastern Europeans. These myths about immigration have got no place in a school. It risks indoctrinating children. It's disgusting.
"This serves as Brexit propaganda and in no case should it be allowed in any school."
Don't forget to follow us on Twitter, like us on Facebook, or connect with us on LinkedIn!