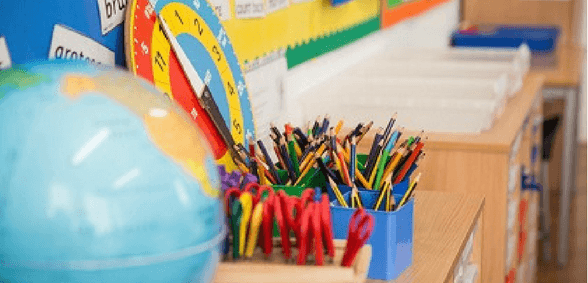 CREDIT: This story was first seen in The Guardian
Lord Harris criticises free school policy as too expensive and says extra money is needed to fund teachers' pay rises, The Guardian reports.
A leading Tory party donor and sponsor of one of the most successful academy chains in the country has called on the government to put more money into schools, urging ministers to keep education a top priority despite the distractions of Brexit.
Philip Harris, now Lord Harris of Peckham, said his schools had already made £12m of savings but were now facing a further 20% real-terms cut in funding over the next five years.
He also criticised the government's free schools policy as an expensive drain on limited resources and said the money would be better spent on turning round failing schools in order to create extra places.
Harris's comments about school funding came at a time of growing pressure on budgets, which have remained frozen while costs have gone up. Schools are now bracing themselves for increased pay rises for teachers without additional funds to pay for them.
"They say give more than one per cent pay rises to teachers, but there's no more money," Harris said in an interview with the Guardian. "Education is the most important thing in the country. It's the future for children. What I think they should do is somehow put more money back into education."
With a federation of 44 schools, Harris and his chief executive, Sir Dan Moynihan, have been able to make savings by more efficient procurement across the trust and have not had to cut maintenance or staff as other schools have. In future, Harris said the only way to counteract the cuts was to increase pupil numbers to bring in extra money.
On the government's flagship free school policy, he said: "People love free schools because they are new buildings. But what people need to realise is this is where the money is going in government."
He said they were expensive because they opened with small numbers of pupils in the first intake and only gradually built up. "We've got 12 to 14 free schools. We know how expensive it is. We know how much they lose."
Harris, who left school at 15 and went on to become one of the most successful businessmen in the country, is a pivotal figure in the modern education landscape. His successful chain of academies in the London area has impressed successive ministers, though it has also drawn criticism from unions and others in the sector.
The former education secretary Michael Gove, writing in The Guardian, awarded the carpet store tycoon hero status, declaring: "This Conservative peer has done more to help working-class children than any Labour politician since Attlee and Bevan."
Over the years, parents, teachers and unions have fought Harris takeovers, most famously at Downhills primary school in Tottenham, north London in 2012, which went on to become Harris Primary Academy Philip Lane.
Though his schools are highly rated by Ofsted and are now in demand among parents, there have been allegations about high teacher turnover. Concerns have also been raised at Harris's schools – as elsewhere – about pupils who "disappear" from school rolls before GCSEs so schools secure their best possible results.
Harris, whose passion for education is detailed in his autobiography, Magic Carpet Ride, published this month by Biteback, roundly rejected both allegations. "On average teachers stay with us a long while – 90% of our principals have been with us five years."
He conceded there was more turbulence when Harris takes over a failing school, with teachers leaving in greater numbers, and said some staff are poached by other schools because they are so good.
But he denied his schools were guilty of what Ofsted has called "off-rolling" of pupils to get better results. Following the scandal at St Olave's grammar school in the London borough of Bromley, exposed in the Guardian, he also insisted his sixth forms did not exclude weak students at the end of year 12.
"We do not do any off-rolling," he said. "We get 42 different languages in a lot of our schools. The parents come here, they spend a year, they leave. They go to another country. We can't get the blame for that."
Don't forget to follow us on Twitter, like us on Facebook, or connect with us on LinkedIn!