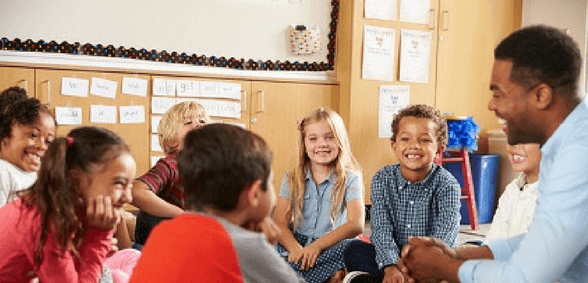 A new alternative provision school in Hull has big plans for its pupils and the future
The Hull Daily Mail spoke to the head of an alternative provision school to talk about what Aspire Academy is and what it offers differently to mainstream schools.
Alternative provision (AP) schools are aimed at pupils with behavioural issues or those coming from problematic or disadvantaged backgrounds.
Aspire Academy aims to ensure Hull's youth that fall into these groups is supported.
Head teacher, Christopher Mulqueen, told the Hull Daily Mail about the school.
"Usually at the point children arrive here they have come from a point of crisis and it is not necessarily ended," he explained.
"A typical day for us around 90% of our children will come to school and they'll be absolutely fine.
"Five per cent are then in a, let's say, mid-ground. There has been some form of crisis at home and as their resilience is not as great in terms of their ability to go 'well that's a problem but I can do this, this and this to solve that problem'.
"Then there is about five per cent of the school that are in significant crisis and are dealing with very serious issues. Days are far more difficult for them given that there are all kinds of external factors impacting on them that is going to make life a load harder for them.
"Everybody that is involved in AP has the same wish for students. That is to solve whatever crisis they've had and trying to put them back on track."
Mulqueen takes his team's responsibilities very seriously. "Our first job is to try and develop some resilience in them to help them deal with life.
 "At that point we are also trying to give them the qualifications that they need to get through.
"Most of the time that is successful, sometimes it is not as successful, but we make progress with every child and they make progress and go on to be productive. Which is what we want.
"The tutors are, without question or doubt, at the heart of what we do. They do an incredibly difficult job and they are the point of communication in all directions with the parents and people outside of the building.
"The fact that we are successful is down to, the teachers because they give the lessons, but also the tutors and the relationships that they have with those children.
"By the point that a student arrives we look forward to the day that they leave and work backwards from there. What we try to do is give them as many options as possible.
"The average student last year left with about eight GCSE's or equivalent, but also every student leaves with a vocational qualification."
Don't forget to follow us on Twitter, like us on Facebook, or connect with us on LinkedIn!