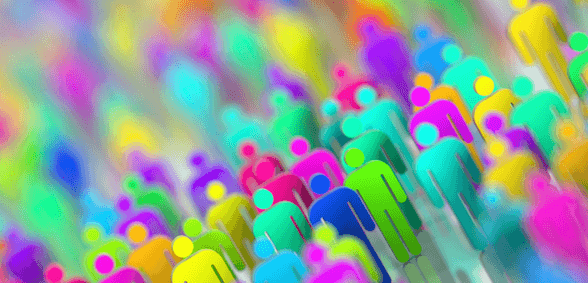 From warnings of severe shortage of teachers in England and in Scotland to a rise in demand for temporary staff, schools are faced with increasing recruitment costs. The government's recently announced free teacher vacancy website will go a long way to alleviating the former, it is less applicable to the latter. This is where disruptive technology comes in. Andrew Johnston, founder of TempRocket, discusses how
Once viewed as the envy of the UK, Scotland has had a few issues with its education system in recent years. The new school year was greeted with reports across the Scottish press of further challenges in the form of a chronic teacher shortage. The Herald reported that hundreds of teaching posts across the country remained unfilled just days before pupils returned after the summer break; research by the newspaper revealed there are currently some 670 teacher vacancies at primaries and secondaries across Scotland. Meanwhile, broadcaster STV reported that one in 10 schools in Scotland – that's over 230 – are on the hunt for teachers.
This news comes alongside the publication of a new report by the Education Policy Institute, which reveals that although pupil numbers have risen by approximately 10% in the past eight years, teacher numbers remain around the same. More worryingly still is that new teachers are not moving in to fill the gaps as quickly as they once were – teacher training applications are down by five per cent and training targets have been repeatedly missed in math and science.
Increasing reliance on temps
In regional newspapers about a recently released teacher 'census' by the government for the 2016/17 school year which highlights the difficulties schools are facing recruiting permanent staff and the increasing reliance on temps. The Birmingham Mail reports that more than one in seven schools in the city were forced to fill permanent teaching posts with temporary staff in 2017. Of all the primary and secondary schools in Birmingham, 15% struggled to find permanent teaching staff for all their positions. The same was true in the Reading area, according to local reports. In fact, the proportion of temporary staff in the teaching workforce has been increasing since 2010, with the latest figure from 2016 standing at almost one per cent.
Government response
The government response to recurring recruitment issues in teaching has been to finally launch a long-awaited free teacher vacancy website, initially in two regions of the country, with national roll out planned by the end of the year. The website, which ministers claim will save schools about £75m in advertising, will list all full-time, part-time and job share roles free of cost. This will come as a welcome relief to schools, but it does nothing to aid the recruitment of temporary staff. And with pupil numbers predicted to continue rising, by 19% between 2017 and 2026, the demand for more teachers and temporary cover for them isn't going to go away any time soon.
The government's website should help to relieve some of the financial burden, but the cost of temporary recruitment remains, with agency charges particularly high in the public sector. This reflects the reliance schools have on agencies due to a fragmented marketplace that makes finding the right temporary staff tough and time consuming – with time being something senior teachers simply do not have.
Disruptive technology
The good news is that disruptive technology is finally reaching the temporary recruitment sector in the form of online platforms that connect temps, agencies and hirers 24/7. These disruptors aim to streamline the temporary recruitment process for the benefit of all parties and transform the sector in a way that has yet to occur on the permanent side of the industry.
Essentially, it will give schools more choice both in terms of direct access to temporary candidates and with respect to agencies. What's more, this information will be delivered quickly, with the necessary details at hirers' fingertips to ensure they can make the best possible appointment. If they feel that an agency is charging too much for a candidate, they can challenge the cost, with another agency able to step in with a keener offer, essentially levelling the playing field by putting market forces to work.
Temporary teachers are key to schools ensuring they have the full complement of teaching staff for the new school year and beyond. Digital technology now makes this process faster, more accurate and more cost-effective than ever before. And with pupil numbers continuing to rise, the solution hasn't come a moment too soon.
Don't forget to follow us on Twitter, like us on Facebook, or connect with us on LinkedIn!