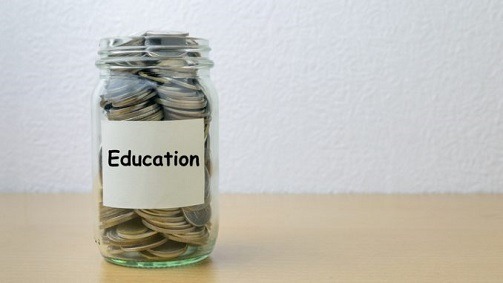 CREDIT: This story was first seen in TES
A London comprehensive that has had to make £400,000 of cuts over the past three years has today sent parents a letter asking them to contribute £25 every term, TES reports.
The letter from Rutlish School, in Merton, south London, comes on the day that the Queen's Speech failed to offer any extra money for schools over and above existing commitments.
Headteacher Alex Williamson wrote: "As you are aware, many schools are facing significant financial difficulties. Schools' budgets have not kept pace with costs and, consequentially, savings have had to be made."
"Rutlish has not been immune from this. Over the past three years we have had to make close to £400,000 worth of savings. This year alone, the savings made are approaching £140,000. This has been spread between office staff, student support staff and teaching staff."
As a school built under the Private Finance Initiative, nine per cent of Rutlish's budget is set aside to pay for the services of the private company that maintains the site.
The letter states: "Although we believe we could make savings here, we are unable to do so until the contract between the PFI provider and Merton Council finishes in 2027. In addition, we have had to cancel the development of another IT suite due to a combination of lack of funds and prohibitive costs."
Reduced budget for learning resources
The school will be "fully staffed" in 2017-18 and will run the same range of courses as in previous years, but has had to reduce its budget for learning resources ranging from paint and laboratory equipment to textbooks and "everything in between".
It is asking parents to donate £25 a term to be spent on learning resources, and is setting up an online payment system in September.
Tes understands that the school has previously asked Year 7 parents for one-off voluntary contributions, but this is the first time it has asked for regular donations. The letter has not been sent to parents of children who are eligible for the pupil premium.
The Conservatives pledged an additional £4bn for schools by 2022, but unions today said schools need at least £2bn more in 2017-18 alone, covering a growth in pupil numbers and rising costs such as national insurance contributions.
Earlier this year, Kevin Courtney, general secretary of the NUT teaching union, warned that asking parents to contribute financially was "a really bad thin end of the wedge" and "the start of privatisation if you make that an obligation".
But former government adviser Sir Andrew Carter, the chief executive of the South Farnham Educational Trust, has suggested that schools should be allowed to ask for around £500 a year from parents to fund additional facilities, bringing them in line with those provided in independent schools.
Don't forget to follow us on Twitter, like us on Facebook, or connect with us on LinkedIn!