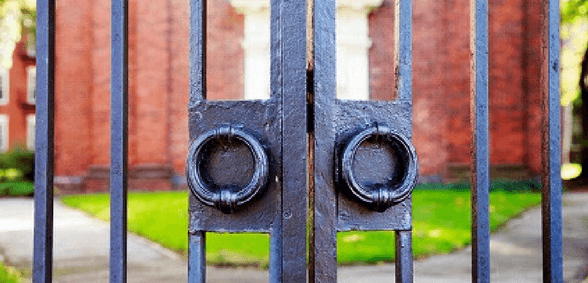 The government has now opened applications for running the country's first secure school
The Department for Education is looking for specialist, not-for-profit education providers to run a secure school – the first of its kind. A secure school is a custodial setting for young people, focused on education and health services.
Based at Medway Secure Training Centre – which will be redeveloped to the tune of £5m – the school will offer 70 places for boys and girls between the ages of 12 and 17. Head teachers will be given total autonomy to run a tailored curriculum.
Justice minister, Edward Argar, said:
"[The] publication of the 'How to Apply Guidance' is a crucial step in our ongoing commitment to reform youth custody and equip children with the skills they need to live successful, crime-free lives on release.
"Secure schools will lead the way across the youth estate by focusing on tailored early intervention and putting education, healthcare and physical activity at the heart of rehabilitation."
Parliamentary under secretary of state for the school system, Lord Agnew, added:
"All children deserve the chance to fulfil their potential regardless of their background or circumstances – a high quality education can be the key to helping young offenders get their lives back on track.
"That is why we have worked with the Ministry of Justice in the development of secure schools so that education, care and health are at the heart of youth justice.
"Academies are rich in expertise and innovation that could be extended to helping these young people and I hope to see them putting themselves forward for this."
The application process has been designed to ensure a wide range of organisations is able to make a strong application, hopefully resulting in a provider with genuine expertise and experience in this field. It will run until February 2019 before a provider is announced in the summer.
Don't forget to follow us on Twitter, like us on Facebook, or connect with us on LinkedIn!