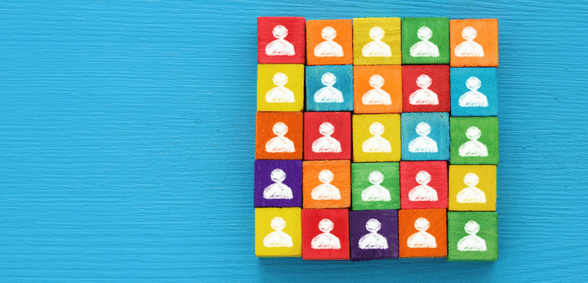 Apprenticeships are a growing part of the education workforce; having an effective programme in place ensures that your school and your apprentices get the most out of their placement. Brookside Academy, Somerset, is the only school recognised as a UK 'Top 100' apprenticeship employer (two years running!) – where better to explore best practice apprenticeships?
SBM Sandra Cinicola shared their winning formula in the June/July issue of Education Executive
Brookside Academy offers mainstream and specialist provision from 0 to 11. It currently employs 12 apprentices across the school – working on sports tuition, business administration, finance, nursery education and specialist education. Apprentices are trained and reviewed at the academy and spend one day a week off site at their college to gain a qualification in their specialist area; after two years they can seek employment or higher education. Over the last six years 37 apprentices have been placed with Brookside Academy, with 86% remaining in the education sector at the end of their programme.
Aspirational apprenticeships
The apprenticeship programme is a collaboration between Brookside Academy and the nearby Strode College – the pair have worked together since 2011. Strode College is the academy's local provider; it's through the college that apprentice recruitment is managed – using the National Apprenticeship Service website and the college's own website. "We link with students already studying and looking to progress their study within the work place and match suitable candidates to roles within the academy," Sandra Cinicola, SBM at Brookside Academy, explains.
Applicants are initially interviewed at the college to ascertain entry level and suitability to the post. "The prospective applicant would then be asked to complete a half-day/day trial in class/ nursery. If the trial goes well Kelly Cave, Strode College apprenticeship assessor, and I would explain the role in detail and an offer would be made," Sandra says, adding that all apprentices come on a month's trial.
Apprentices are employed on exactly the same terms and conditions as any other member of staff at Brookside Academy, Sandra says. "The contract of employment is fixed until the completion of the course – a minimum of one year and one day and a maximum of two years. Depending on the level of entry some apprentices would move from level 2 to level 3 but, up until now, nobody has progressed from level 3 as this option has not been available at Strode College."
It's an apprentice's life
As the local provider, Strode College plays a pivotal role in the development of apprentices and delivers the 20% off the job-training requirement for the apprenticeship programme within the academy.
The academy provides a training room on site where taught sessions are delivered by the college. "Observation and assessment of students is conducted openly around the academy," Sandra explains. "Students are seen on a monthly basis at which point reviews of progress are carried out in joint collaboration, and targets for development set." In addition to this, the academy organises job-related training for apprentices – in the same way it manages professional development for full-time academy staff.
No jobs are guaranteed at the end of the apprenticeship, but apprentices are welcome to apply for any vacancies at any time. "Of course, some apprentices choose to move on once their apprenticeship is completed but, the academy is committed to the apprenticeship programme and employ a number of new apprentices every year.
UK TOP 100
It is the supportive programme and welcoming environment at Brookside Academy that makes its apprenticeship programme so successful and that has seen it recognised – two years running – as a Top 100 Apprenticeship Employer. Run by the National Apprenticeship Service to showcase the breadth of employers who offer apprenticeships, the 'Top 100' highlights examples of how apprenticeships can further develop talent – whilst demonstrating the benefits for employers, too.
Awards
In 2017 Kelly Cave, Strode College apprenticeship assessor – who provides training and support to apprentices – was shortlisted for the 2018 Assessor of the Year category at the TES Further Education Awards.
In 2016 and 2017 Brookside Academy was the only primary school to be shortlisted in the Top 100 Apprentice Employers in the country.
In 2017 the academy was highly commended in the South West apprenticeship finals losing out to the eventual overall medium-sized winner.
The attitude taken at Brookside is simple; apprenticeships are a career pathway, but also an additional asset and an integral part of the staff. "Apprenticeships are providing an exciting new pathway into the world of working in education for young people in Somerset," Brian Walton, headteacher at Brookside academy, says. "I would encourage all local employers to consider apprentices when planning for their business. For our school, they've contributed in so many ways, bringing new ideas and enthusiasm in everything they do. Without apprentices we would not be able to offer extra services for families – such as holiday clubs for disabled children – and we're now sharing our experiences with other schools in the region."
An alternative provision
Brookside Academy successfully develops apprenticeships to meet the needs of their alternative provision, extended schools provision and local community.
Of those who have been trained through the academy's apprenticeship programme:
64% have supported their holiday provision with a specific focus on SEND children;
86% of apprentices who have graduated have found work in the education sector or continued on to further education (university) – 17% have become mothers;
43% have been trained specifically in specialist provision.
Of the six apprentices who have graduated with specialist provision training:
two are employed in a specialist provision setting;
one is employed as a teaching assistant in a mainstream setting;
one is employed as a nursery nurse;
two have recently become mothers.
Brookside Academy currently has 12 apprentices across the academy – which will bring their total to 37 by September 2018:
54% of these are working in specialist provision across the academy;
54% are supporting our holiday provision with a specific focus on SEND children.
This article featured in the June/July issue of Education Executive. Subscribe now to keep up-to-date with the latest in school business management and leadership.
Don't forget to follow us on Twitter, like us on Facebook, or connect with us on LinkedIn!