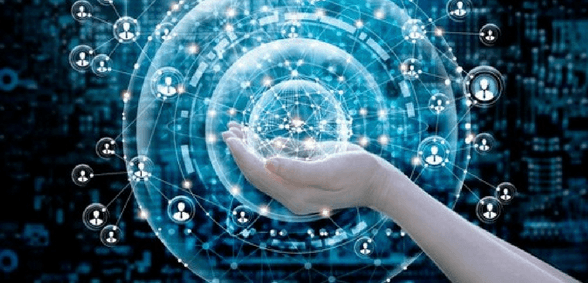 In the first of this two-part series Caroline Fisher, product manager at RM Education, considered the application of management information systems (MIS) in schools as a means of mining and utilising data to enhance learning and teaching. Here she looks at how it can be used to analyse your school's performance – in terms of both Ofsted and attainment – and considers the mark of a good MIS as well as the implications of GDPR
The DfE is currently in the process of moving school data from RAISEonline to the new Analyse School Performance (ASP) Service, a sister to the existing Compare School Performance Service. This is intended to allow greater analysis of a school's performance by authorised personnel and to provide more detailed information on key headline measures – it provides a comparison of school and individual pupil level against national averages and can be filtered on contextual data.
Ofsted has access to the ASP and CSP services using anonymised data and will be looking at school-level, regional-level and national data. Before a school visit they will analyse the available data and during the visit they will be looking to see how well school personnel know their own data and how comfortable they are with extracting and manipulating it to inform interventions and evidence their effectiveness.
The ASP information can be combined with Ofsted's guidance to build a school development plan and monitor its effectiveness using key stage results. It's important, therefore, for schools to have this kind of information instantly to hand, so that they can put interventions in place quickly without having to wait for year end results.
Recognising the power of your MIS data
This is where MIS data becomes really powerful, Schools can use it to track attainment and progress for all their assessment needs – formative, as well as summative – and their MIS can be set up to integrate with whichever programme they are using, whether a published one or something totally bespoke.
By bringing live contextual data into their mark books users can immediately identify any interventions that might be required. For example, if disadvantaged boys are not making the expected progress throughout the autumn term interventions can be planned for the spring term, giving enough time to take effect before the year end.
Early interventions are key to the successful use of data, and are increasingly required much earlier in a child's education yet, as school budgets are restricted and teaching time becomes more limited, these interventions must be targeted effectively at those who will benefit most.
For example, if a school is looking to diminish the difference between pupils in receipt of the Pupil Premium grant and others they need to know, not only who those pupils are, but also what their attendance figures are like and whether there are any specific behaviour issues that need addressing, as well as their assessment results throughout the year and whether there any barriers to learning, such as English proficiency or SEND requirements.
Each of these variables can then be compared with data on non-disadvantaged pupils to help schools identify the targeted interventions required in a school development plan.
Conversely, schools can track things like which pupils are persistent absentees, what percentage they represent of all pupils and how their absence patterns are changing over time. If early interventions are put in place with these pupils, based on this data, they are likely to be much more effective long-term.
Further areas that could be revealed include things like whether there's consistent cover for staff absence and whether staff have the relevant clearance certificates, or how many SEND pupils need additional support.
The mark of a good MIS
There has been an increase in the amount of add-on software packages designed to help schools manage their day-to-day activities, such as visitor management systems, online payments and parental communications.
However, it can be difficult to keep all these records up-to-date in each system so a good MIS should include a free-to-use web service where a school's data is automatically transferred from the MIS to these other packages – so that only one system – the MIS – needs to be kept up-to-date. This saves a great deal of time for admin staff and time is an incredibly valuable commodity.
Other time-saving features include automatic alerts for clearance renewals, easy evacuation reports, simple staff absence tracking and the storing of contract information, amongst many other elements. Having an MIS that's stored in the cloud is another critical element as this enables staff to input information from home or other locations, and to access data anytime it's needed.
The quality of results depends entirely on the quality of the data inputted. In a landscape where we're seeing a rise in popularity of evidence-based approaches to classroom practice and school improvement, data must be thoroughly robust and act as a single source of truth in one central place.
A united approach
Stakeholders' input is also crucial, so that parents know they need to keep contact details up-to-date, staff know that clearance and contract information is accurate and current and contextual information on pupils is continually updated.
Plus, with GDPR coming into effect in 2018, stakeholders will be more conscious of the rights they have in regard to their data and how it is held and schools will need to be aware of their increasing responsibilities. The MIS will play a key role in helping schools to fulfil some of those responsibilities. (Further guidance on GDPR can be found on the ICO's website).
With a clear set of objectives for improvement and a robust MIS, schools can begin to evaluate and use their data much more effectively to, ultimately, maximise teaching resources and optimise children's learning.
In part one Caroline explores what a good, modern MIS can deliver in your school

About the author
Caroline Fisher is product manager at RM Education;
visit RM
for more information and further advice.
Don't forget to follow us on 
Twitter, like us on
Facebook, or connect with us on
LinkedIn!