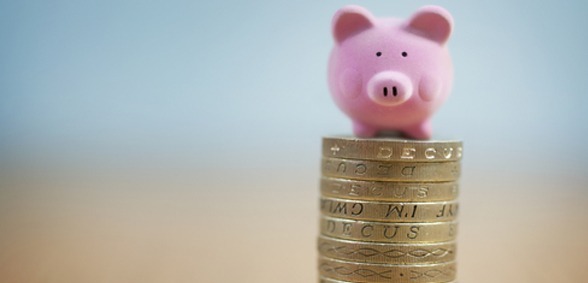 Sponsored
At ISBL, we know that Integrated Curriculum Financial Planning – or ICFP for short – is an increasingly prominent area for SBPs. It makes sense to bring together the curriculum vision of the school with the financial planning so that resource allocation can be optimised.
School business professionals have a huge role in helping their school to implement and use ICFP successfully, and we want SBPs to feel confident in knowing what metrics to use, how to calculate them and then how to interpret the metrics to provide informed recommendations for the school's strategic plans moving forward.
The ISBL ICFP approach is based on experience we have gained through the DfE's School Resource Management Adviser (SRMA) programme, and we have partnered with Andrew Hamilton, a highly-experienced SRMA and ICFP practitioner, to develop our approach. You can read more about ICFP and the ISBL approach here.
You can also find information about our new ICFP Tool I-SOT (ISBL School Optimisation Tool), which launched in July 2019 and is already being used by hundreds of your colleagues. The tool is designed to support primary and secondary schools, both maintained and academies, and at just £149 (+VAT), we believe it is an exceptionally good-value investment.
Educating the educators
ISBL is also aware that the sector at large needs support in developing its ICFP knowledge and help in encouraging other colleagues, including head teachers and governance volunteers, to engage in the process.
We will be offering free-to-attend training from mid-November until the end of March 2020, which will include a webinar and workshop session delivered across a range of times and locations to ensure national coverage.
We recognise that our education system is made up of individuals from a range of backgrounds, school settings, personal knowledge and, indeed, exposure to ICFP, so our training sessions are designed to be short, concise, compact and easily-digestible.
The aim of this free training is to develop basic skills and knowledge across all school leaders so they feel comfortable about considering and using ICFP in their schools. This training will help to demystify ICFP by taking a broad view and by reflecting on the different ways to apply the techniques, whilst also signposting to the DfE's guidance. It will provide the essential building blocks for delegates to develop further ICFP knowledge.
This training will be available to all sector professionals on a first come, first served basis and is also open to ISBL non-members.
If you want to register your interest in one of these sessions, please email [email protected], and we will send you further details to book a place as soon as these are made available.
Don't forget to follow us on Twitter, like us on Facebook, or connect with us on LinkedIn!