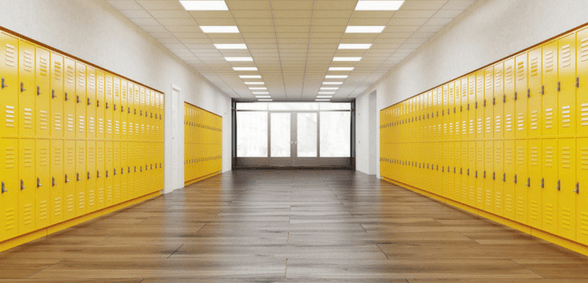 The BBC has reported on the ASCL's claim that some schools are guilty of removing children from registers to make their exam data look more attractive
The concept of off-rolling has once again reached the news, as the ASCL union has spoken out about head teachers making decisions that may not be in the best interest of pupils.
The ASCL's director, Tim Pratt, believes there are examples of pupils being removed from registers before exam season to ensure their grades aren't counted as part of the school's data – a phenomenon known as off-rolling which we explored earlier in the year.
Concerns on this subject have been raised before, with a parliamentary committee and the English schools' inspectorate looking into it. The Welsh government has made it very clear that off-rolling won't be tolerated, having communicated this thoroughly to head teachers.
"In a few secondary schools where there have been significant changes to the year 10 and/or year 11 cohort this has been explored by inspectors and information is already used to inform our evaluations of the school," said a spokesperson for Estyn, the inspectorate in Wales.
"We are currently undertaking further, more detailed analysis, at school, local authority and national level during this term."
Pratt said of the off-rolling problem: "It does happen. I don't think from the evidence we have, we would regard it as a major issue but nor would we deny that in certain cases it does take place.
"Our view is that whatever happens should be in the best interests of a child.
"The pressures on a school, the pressures on school leaders might sometimes lead them to take decision that in other circumstance they wouldn't.
"That doesn't make the decision right and I think we have to keep coming back to this that from a moral point of view we have to say that whatever the circumstance, the interests of the child must come first."
A Welsh government spokesperson added: "We have been working with head teachers on a range of new interim performance measures that place a greater focus on raising our aspirations for all learners.
"These new measures will remove the narrow focus on the achievement of just C grades that has occurred as a result of the current measures and will value the progress of all pupils across the cohort. This will ensure that every child matters."
Don't forget to follow us on Twitter, like us on Facebook, or connect with us on LinkedIn!