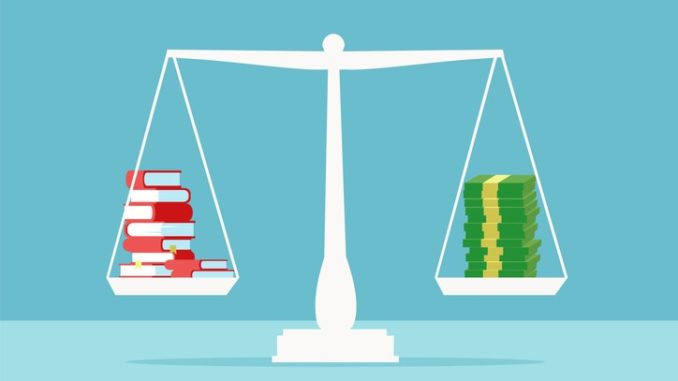 ASCL has warned that almost all of the extra £7.1bn pledged for schools over the next three years will be eaten up by government spending commitments and increased costs
They have said that their calculations show that only £300m will be left over to reverse the school cuts which have taken place since 2015. ASCL estimates that this is at least £1.1bn short of what is needed. Divided between some 21,000 state-funded schools in England the £300m equates to about £14,000 per school – less than a third of the cost of a teacher.
Geoff Barton, general secretary of the Association of School and College Leaders, said: "This is nowhere near enough to restore the courses, extra-curricular activities and pupil support services cut since 2015, or to reverse rising class sizes. We are not arguing with the spending commitments made by the government. Our point is that this pot of money is not enough to deliver all the promises it has made and also reverse the education cuts."
ASCL's calculations are contained in their submission to the treasury ahead of the budget on March 11. A forecast growth in pupil numbers will cost £1bn, and general inflation a further £2.4bn. The government's proposal to increase teacher starting salaries to £30,000 by 2022/23 will absorb another £2.3bn. It has also committed £780m to high needs provision, and £300m to 'levelling up' the worst-funded schools.
Taken together these costs amount to £6.78bn – leaving only £300mto reverse the cuts. ASCL are urging the government to provide funding for its proposed increase to teacher starting salaries separately and in addition to the £7.1bn already committed to schools.
In addition, the £7.1bn is for 5-16 education and high needs provision only. It does not cover post-16 education – i.e. school sixth forms, sixth form colleges, and FE colleges.
The funding rate for 16 and 17-year-old students has been frozen at £4,000 per student per year since 2013 – causing massive financial pressures in this important phase of education. The government has announced an increase to £4,188 per student in 2020/21. While ASCL say that this is welcome it is a long way short of what is needed. ASCL is calling for the funding rate to be raised to at least £4,760 per student and then annually in line with inflation.
ASCL's submission also calls for more money for high needs provision – which supports young people with special educational needs and disabilities. The government has committed an extra £780m in 2020/21 but ASCL says this is not enough to address a £1.2bn projected deficit in 2021.
Don't forget to follow us on Twitter, like us on Facebook, or connect with us on LinkedIn!