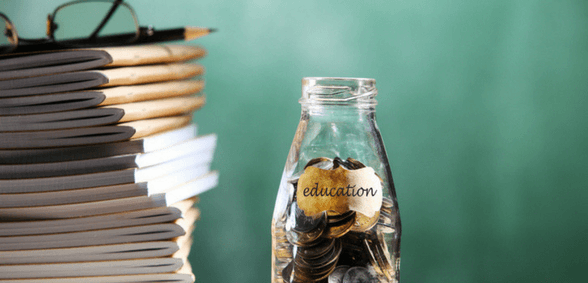 In the face of slow progress in narrowing the attainment gap for disadvantaged students, EdExec caught up with Kenny Wheeler – senior consultant teacher at Driver Youth Trust, and former SENco and SLT member, on how a graduated approach can achieve the best results for students and reduce the likelihood of costly mistakes
Is the pupil premium a costly mistake? The pupil premium (PP) has been around since 2011 but, whilst the additional funding has made a difference in some settings, at a national scale, the PP funding has failed to achieve its ambitious aim of narrowing the attainment gap for disadvantaged students.
A recent review of pupil premium funding by the Education Policy Institute confirmed this disheartening news, finding that, 'The gap is closing, but at a very slow rate. Indeed, despite significant investment and targeted intervention programmes, the gap between disadvantaged 16-year-old pupils and their peers has only narrowed by three months of learning between 2007 and 2016.'
The graduated approach
One reason that the gap is not closing could be that some schools look to address shortfalls in attainment and introduce interventions without exploring why these differentials are present. Analysis to assess both where the gaps are and why they exist is required before planning interventions based on need; this is part of the 'graduated approach'.
The graduated approach is a four-part cycle through which earlier decisions and actions are revisited, refined and revised, leading to a growing understanding of the student's needs and what will support that student in engaging, making good progress and securing good outcomes.
1 – Assess for need
A self-review process means the school can reflect on their culture and examine how students learn in their school. The daily experience of learners within the classroom setting, and the views of their teachers, can be key to exploring what works.
There are a variety of ways to assess for need. You can look at data analysis, conduct learning walks and talk to students, parents and governors as well as teachers and leadership. Ultimately, you need to find out how teachers are meeting the needs of learners and what strategies they draw on when individuals or groups of learners find it difficult to engage, or access the learning. The 'assess' aspect should really look at identifying, and unpicking, barriers to engagement so as to inform appropriate, targeted action.
2 – Plan for a learning culture
Once you have a clear picture you can begin to plan how best to meet the needs of the learner. Whilst this will be different for every school, and responsive to the needs that you have identified, the very best intervention will always include well-trained classroom teachers who are equipped with a variety of skills and knowledge which they can use to meet the needs of learners and make learning possible.
Investing in teachers, and ensuring a culture of reflection, provides opportunities for continuous professional learning and, more importantly, can take place within the school setting.
Peer-to-peer learning — where some individuals are mentored and some are coached — can help improve the practice of all teachers and create a professional learning community. These professional learning communities can, eventually, sustain their own development, giving staff responsibility for their own learning and that of their peers.
In this respect, investing in support and guidance for classroom practice benefits the school both financially and in the wider educational community as support and development spreads beyond the school's own setting. Specialists and interventions may still be necessary; this approach will ensure these are targeted, specific and timely.
3 and 4 – Do and review
When your intervention is in place it is critical to ensure it is monitored and reviewed so that you can return with confidence to the first part of the cycle and assess; has what you have done worked for the students? How do you know (based on fact, not anecdotes)? What do you need to do next? (Further support, training for staff, engagement with families?)
If, at every stage, you assess before you invest, you increase the likelihood of narrowing the gap and also reduce the likelihood of costly mistakes.
Don't forget to follow us on Twitter, like us on Facebook, or connect with us on LinkedIn!
Driver Youth Trust is a charity committed to improving the outcomes of young people who struggle with literacy. Our vision is for every young person in the UK to receive an education which is responsive to their literacy needs. Driver Youth Trust offers a range of services for schools, multi-academy trusts and teaching school alliances, which increases teacher capability and school capacity to support children with literacy difficulties.