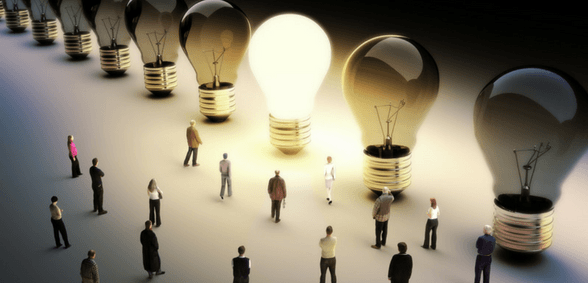 The NASBM logo will soon disappear as the association transitions to 'institute status', becoming the Institute of School Business Leadership (ISBL). This story has already been covered by Education Executive, as the members passed the resolution in December 2016, so what does it really mean to members and the sector?
It will, of course, mean a rebrand of the organisation to ISBL from Monday 20 November 2017, and all members will receive a new pin badge, new website and revised parameters of membership. These are the most tangible changes; however, the most significant is the ambition of the new institute to provide a voice to ALL school business professionals, ensuring that school business leaders have greater professional status and credibility and that they receive recognition from other school business leaders.
Your demand, as practitioners, for professional recognition has led to the development of ISBL: a professional body that will set the standards for school business excellence, develop accessible career pathways for practitioners to achieve this and provide quality assurance for the sector. This will enhance the existing offer that members receive, and ISBL will build on the foundations that NASBM has laid and continue to work with local school business professional networks that exist for the benefit of the local practitioners.
The institute aims to provide career guidance and support to all school business professionals. But what is a professional? The Oxford English Dictionary defines this as 'a person engaged or qualified in a profession'. The ambition of ISBL is that all members are both engaged and qualified in the profession of school business leadership. Being engaged in a profession is more than just passively attending your place of work. It is about actively participating in your profession, engaging in policy changes, taking steps to ensure you are aware of future developments and preparing for them. That is where membership of a professional body can assist professionals in providing the development required, when they need it.
To learn more about the Institute of School Business Leadership and be there at its inception, why not attend the national conference which takes place on the 16-17 November 2017, in Birmingham which will be the final for NASBM and the launch of ISBL.
Join other school business leaders from across the country and take the opportunity to learn together, network and share good practice whilst also having access to over 90 exhibitors. The two-day conference is just £365, including accommodation on Thursday 16 November, plus attendance at the event will count towards your annual CPD requirements of membership. To book your place and start to actively invest in your professional journey visit: www.nasbm.co.uk/national-conference
We look forward to debating the future of school business leadership with you at the event.
If you have not yet read the FAQs about the move to institute, then these can be found at www.nasbm.co.uk/isbl.