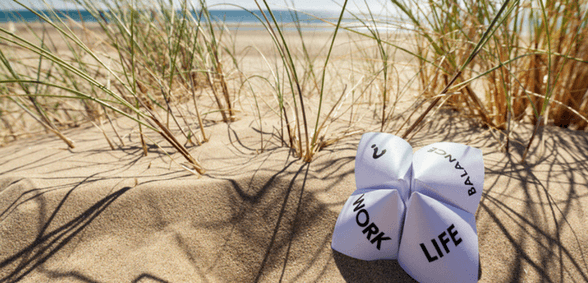 AXA PPP healthcare explores the challenges of 'life admin' for working parents
The results of a recent survey found that almost one-in-three parents miss their children's bedtime at least three nights a week due to working late. In addition, more than two thirds rely on grandparents or partners to read stories and one-in-five facetime their child from work.
Research from AXA PPP healthcare, meanwhile, reveals that working parents are using up their annual leave to meet the demands of 'life admin'.
AXA's research shows:
Eight-out-of-10 (82%) find it difficult to deal with this 'life admin' outside of their normal working hours.
The main barriers identified by working parents surveyed were having too much work and not enough time (29%), inflexible working hours (24%) and working too far from home to easily deal with life admin demands (18%).
Almost half (48%) of respondents said they had resorted to taking annual leave to 'mind the gap'. Getting help from somebody else (41%) or taking unpaid leave (39%) also featured among the options they said they had turned to.
Getting their car serviced or going for a MOT, and getting to a bank to sort out a finance matter, were also identified as problematic by 24% and 20% of working parents respectively.
Health-related parental challenges
For parents with life admin challenges, dealing with health matters was the area they found most difficult to overcome during normal working hours.
Getting a doctor's appointment for themselves (highlighted by 45%).
Getting an appointment for their child (37%).
Wait times for doctor appointments (average of four-and-a-half day wait).
Arranging a dentist appointment.
Caring for a sick child at the last minute.
"Striking a balance between work and home life can be challenging at the best of times – and that's without the inconvenience – and sometimes havoc – caused by life's inevitable interruptions," observes Sonia Wolsey-Cooper, AXA PPP healthcare's membership director.
"We can't escape from responsibilities such as sorting out motor and money matters, and neither should we ignore ourselves or our loved ones when we – or they – need to see a doctor; however, for many, this comes at a price, as they're having to use up their holiday entitlement to do so."
Don't forget to follow us on Twitter, like us on Facebook, or connect with us on LinkedIn!