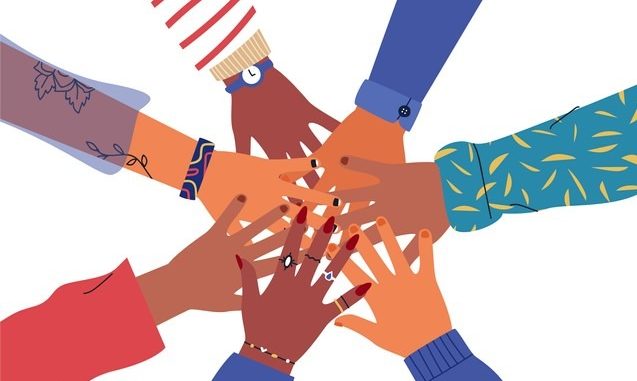 Are you a great team player? Can the rest of your SLT rely on you? If not, why not? And, if so, how can you support them even more effectively?
While being a school business manager is, in part, about being a great leader to your team, it's also about being an integral part of that team – not just its captain. Do you consider yourself a team player? Is it easy to communicate with the rest of your SLT, or is it challenging? Mind Tools has created a guide on how to be a great team player, and we've picked out some of the most important points to discuss here.
'Team-working is such a vital way of completing projects that it's worth developing and refining the skills that will help you make a valuable contribution to whichever type of team you're in,' the Mind Tools article reads. Basically, in any given team, each person involved should play a different – but equally important – role, all of which complement one another. This may be easier said than done but, with good, positive communication, you can enjoy a healthy, mutually-beneficial relationship with your teammates.
Play to your own strengths
One of the most important parts of being a good team player is making sure you're doing what you're best at. Are you incredibly organised? Perhaps you inspire people to be more motivated? Or you're great at research, or conflict resolution? Whatever it is, shout about it. You have something to offer within a team setting, so turn it into a meaningful contribution. You'll find that your teammates follow suit and play off your skills with their own. Find out more about the specific types of team roles that people adopt in the Mind Tools article.
Be reliable
Being reliable is a major element of being a good team player. Simply delivering on what you said that you'd do is key – if you commit, make sure you follow through. That dedication will likely rub off on your teammates and prompt them to be better, and more deadline-driven, themselves.
Communicate
Being actively involved with everything the group does is hugely important – especially as you're the leader of it. Don't sit in silence while your colleagues discuss an idea that's unlikely to work – suggest a viable alternative and turn it into a productive conversation. Also, when your colleagues are coming up with good ideas, make sure you praise them; they will appreciate your support.
Be flexible
Good teamwork requires flexibility; things change swiftly, people leave or join the group, budgets change and goal posts are moved. The best team players know how to be flexible and don't fight that change – instead, they take advantage of new opportunities and view the changes as positive.
Top tips for being a great team player
Don't just pick the easy projects. If you choose more difficult projects, you'll earn brownie points for being a hard worker. It will pay off in the long term.
Support other people on your team by offering positive feedback, and providing help if they need it.
Share resources – including your own knowledge – with your team. You're all in the same boat and should be supporting one another.
Try to maintain a positive attitude!
Don't forget to follow us on Twitter, like us on Facebook, or connect with us on LinkedIn!