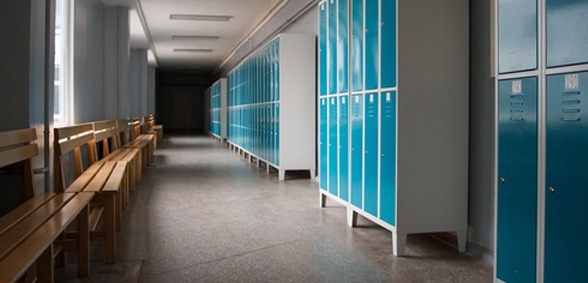 CREDIT: This story was first seen in the Express and Star
Research by the National Union of Teachers (NUT) shows that schools across the region will see funding slashed by up to 10% under the plans, the Express and Star reports.
The government said its proposed formula would balance out funding across the country and was at the heart of a pledge to 'build a country that works for everyone'.
But campaigners have warned it will see 98% of schools worse off in real terms – with state schools with the highest number of pupils on free school meals set to be hit the hardest.
Sandwell is set to be hit hardest in the Black Country, with funding falling by 10% (£23.79m) by 2019/20.
In Dudley funding will drop by nine per cent under the new formula (£18.41m), while it will fall by the same level in Walsall (£19.15m). Wolverhampton's schools will see an eight per cent reduction (£14.35m). Meanwhile schools in Staffordshire will be £33.72m worse off under the proposals, a fall of 7 per cent.
Walsall South MP Valerie Vaz said 24 out of 38 schools in her constituency will see funding fall by £490 per pupil.
She has urged residents and school leaders to share their views in a consultation on the proposals.
NUT general secretary, Kevin Courtney, said: "These findings confirm that the government's proposed funding formula will work for no one unless more money is found.
"Almost every school is going to be worse off in real terms due to government funding policies. It is disturbing to find now that the children most in need are in the schools that will be hardest hit."
A spokesman for the DfE said the existing formula was based on 'patchy and inconsistent decisions' that have built up over many years, and on data that is more than a decade old.
"The government has protected the core schools budget in real terms since 2010, with school funding at its highest level on record at more than £40bn in 2016-17," the spokesman said.
"But the system for distributing that funding across the country is unfair, opaque and outdated.
"We are going to end the historical postcode lottery in school funding and under the proposed national schools funding formula, more than half of England's schools will receive a cash boost.
"We are consulting on how we propose to weight funding and we know that it is important that we get the formulae and system right so that every pound of the investment we make in education has the greatest impact."
Don't forget to follow us on Twitter, like us on Facebook, or connect with us on LinkedIn!