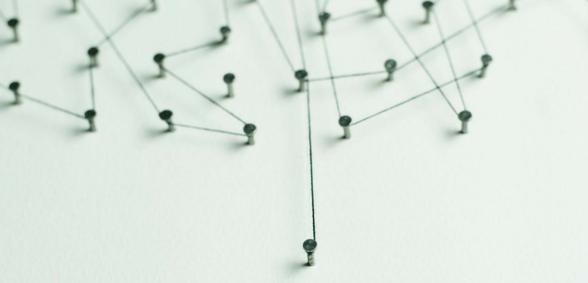 The NAHT has welcomed a new president to its ranks as a Blackpool headteacher assumes the position
Lancashire headteacher Andy Mellor has taken over as national president of school leaders union NAHT.
In his inaugural speech he identified funding, workload and accountability as his top three priorities for the year, saying, "In the end, funding always limits all our ambitions."
Mr Mellor, who leads St Nicholas Primary School in Blackpool, also admits that as a young person he never thought he would ever go into teaching, despite, or perhaps because of the fact that his parents were both teachers. "I distinctly remember coming home, watching TV and watching my mum fall asleep with a pile of books on her knee and just thinking to myself 'There is no way I'm doing that for the rest of my life'," he recalled.
For all that, teaching has been a lifelong passion for Mr Mellor. He will say to delegates: "The sort of impact you can have on young people's lives is like no other job. Of course, I'm preaching to the converted here – why else are you all here despite so many challenges and obstacles – it's the passion for the children and young people in our schools that drives us."
Mr Mellor believes that schools have a duty to offer many different opportunities to pupils besides English and maths. He mentions a former pupil with a passion for dance, saying that this was "not the usual chosen pastime for boys in Blackpool so you can imagine how it could have gone for him. It's really important to break down and challenge the gender stereotypes and expectations imposed by wider society. The minute you go down that route, you shut down a whole host of opportunities for children."
Mr Mellor's team at St Nicholas took the school from Requires Improvement to Outstanding, which he attributes to "joint efforts and commitment." However, he talks about the heartbreak of having "to start disassembling that team because we don't physically have the funds in that school to be able to keep it together. School cuts mean I can't pay everyone anymore.
"It's taking apart a community of highly effective professionals some of whom may well be lost to the profession forever. Telling valued colleagues that we can't keep them was one of the hardest things I've ever had to do and however it is conveyed, it inevitably makes our colleagues feel unvalued."
He finishes by thanking delegates for placing their faith in him as NAHT president and saying that the perfect scenario for him would be to work alongside the government "to resolve the issues that are plaguing our profession."
Don't forget to follow us on Twitter, like us on Facebook, or connect with us on LinkedIn!