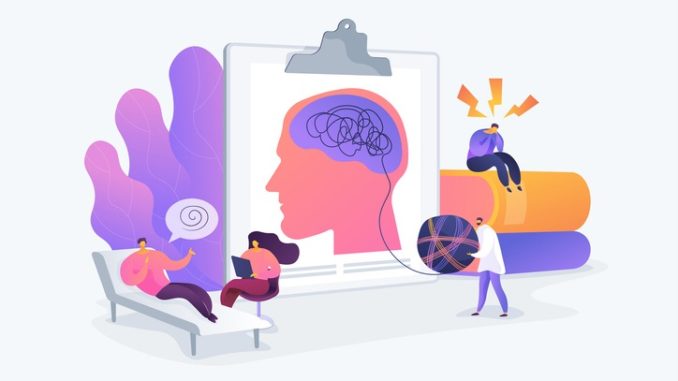 Wellbeing isn't just a buzzword, it's a vital part of our lives – and that's no different in the workplace. Rose Hardy, headteacher at Haberdashers' Aske's School for Girls, explores the challenges of teacher wellbeing, and how to boost it within your school
The importance of mental health and wellbeing continues to evolve as a current topic – and not just in education, or for the young, but across society as a whole. The pressure on schools to implement the latest wellbeing initiatives, and to keep up-to-date with the latest related trends and considerations around health, is high. The topic of wellbeing, however, does, quite rightly, tend to lean more heavily towards children, leaving teachers at the back of the queue.
The truth is that children must always come first, and very few teachers would argue otherwise.  For the majority of teachers, despite facing a multitude of other pressures, the day-to-day demands prevail and what tends to happen is they carry on regardless, stick their proverbial 'heads in the sand' and wait for the respite of the holidays before collapsing in a heap.
Of course, there is often a perception that teachers have it easy; after all, they have really long holidays, don't they? Interestingly, the holidays can actually be a burden, or at least a prohibitory factor, for many teachers because they actually conflict with the way people lead their lives today. School holidays create a very rigid framework which teachers must operate within. For example, you cannot just take a day's holiday mid-week to get your dishwasher fixed, or leave work early to pick up your child from school. Being a teacher is, first and foremost, about presenteeism Monday to Friday – and that can be stressful and difficult to manage.
Managing the 'invisible curriculum'
It doesn't help matters that teacher workloads are also increasing both after hours and at home, which places even more demand on what the outside world might perceive as 'free time'. Even the way teachers engage with parents has changed over the years and this impacts on daily pressures. Thanks to the wonder of mobile devices and digital connectivity, parents definitely feel more 'able' to make immediate demands of schools today than they did 20 years ago – and that can be very intimidating for teachers.
Parental communication moves at a different pace from schools; reactions and responses from parents tend to be 'in the moment' and, in many cases, they expect an immediate response. But teachers don't operate 'in the moment' like that – they are teaching in the classroom and are often dealing with a high number of day-to-day scenarios, which will always take priority.
The question is, do schools prepare their teachers well enough to manage the 'invisible curriculum'? We all have a teaching timetable, but what about the expectations outside this that we can't see? How are teachers today coping with these extra demands, and what impact is this having on their personal wellbeing and resilience? The reality is, this can create really stressful situations; schools will need to get better at acknowledging the nature of society today, and how this has altered the pressures we now face as human beings. As a result, heads are already starting to look more closely at how they can better support their teachers to boost their wellbeing in and outside of school.
A haven from the outside world
On the whole, schools are healthy places, mindful of wellbeing, and many offer good environments in which to teach. Most teachers enjoy being in the classroom – and sometimes it can be a haven from the outside world. Much of the pressure teachers face comes from outside the school gates or via that 'invisible curriculum' mentioned earlier. There undoubtedly needs to be a shift in the way schools are run and managed – but we still have to be fit-for-purpose and as watertight, and risk free, as possible and that is the challenge.
Supporting teachers by placing a greater individual focus on tailored CPD plans is one of the ways schools are making changes. Looking at every member of staff in terms of the support you provide, how you can help them progress more quickly, learn and develop and incorporate more flexibility into their working week, is key.
Flexibility is also important in terms of retaining and engaging future teaching talent, because who wants a job that constrains them? The world has changed, and it's not enough to accept a role as a teacher just because it's a noble profession. People are looking at part-time teaching roles, job shares and more, simply to improve flexibility and work-life balance. This is becoming more intimidating for schools, especially in relation to recruitment, because being flexible costs money and resource, something that many schools don't have in abundance.
Being part of a national conversation
Schools are also looking at in-service training days and supporting staff with greater insights into how to manage and organise yourself. Many schools have appointed external staff counsellors to be on hand for teachers who need access to professional support outside of the classroom. From sessions in staff yoga, to mindfulness workshops and access to pool and gym facilities, schools are continually looking at new ways to help their teachers de-stress and boost their health and wellbeing.
How we nurture, and better prepare, teachers for the future is an ongoing debate and schools will, no doubt, have to start looking more at the shape of the school day over the next 10 years, with flexibility as the driver.
It is also emerging that lots of schools are keen to be part of a more 'national conversation' on teaching and learning. Rather than operating in silos, schools are recognising the benefits of uniting and the need to start building greater connections with each other. Whether this involves independent or state schools, we all want the best for our students and working together more closely as a sector will help to deliver more tangible outcomes for teaching in the future.
Don't forget to follow us on Twitter, like us on Facebook, or connect with us on LinkedIn!