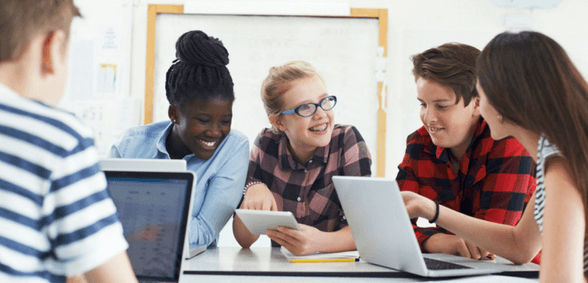 Research has now proven that there is no difference between the performance of boys and girls in mathematics, according to the Express and Star
A new study of over 20,000 pupils has found that, despite some people's opinions, boys and girls perform equally at maths.
A study into gender myths analysed data collected from thousands of primary and secondary schools, and the results showed that the difference in maths in particular is almost negligible.
The study was carried out by Professor Keith Topping at the University of Dundee, alongside the education assessment company, Renaissance.
Topping believes his findings challenge many prevailing stereotypes around gender and the study of maths, and is calling for a culture change in schools.
He said: "Maths skills are becoming more and more important in an increasingly digital and autonomous world.
"This study shows practically no difference between boys and girls when it comes to attainment.
"Educationalists must challenge the gendering of STEM subjects if we are to ever see more female engineers, scientists, and mathematicians."
Results were gathered using multiple choice assessments compared against other pupils of the same age group.
Lauren Shapiro, the special projects team manager at Renaissance added:
"There is an enduring myth that girls don't perform as well as boys in maths. This stereotype can follow them into later life with fewer women taking up careers in STEM subjects or becoming maths teachers.
"This research indicates that does not need to be the case. This should be a wake-up call for all educationalists.
"We need to push for a cultural change in schools to shake off the male-oriented reputation that certain STEM subjects have among students.
Don't forget to follow us on Twitter, like us on Facebook, or connect with us on LinkedIn!