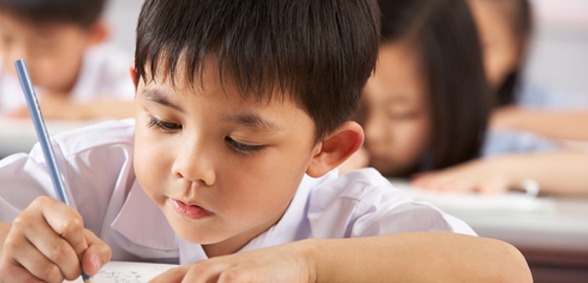 CREDIT: This story was first seen in the Telegraph & Argus
The impact of how a shake-up in how schools are funded will be discussed for the first time by local Bradford education bosses next week, the Telegraph & Argus reports.
Bradford seems to have avoided any dramatic funding changes in the government's recently announced national funding formula proposals, but there are still fears that local schools will be hit by real-terms funding cuts.
The Bradford Schools Forum will discuss the funding changes at its first meeting of the year next Wednesday, January 11.
The forum, which decides how money is spent in the district's schools, has been eagerly awaiting details of the funding formula for several months, so they can make more long term budgeting plans.
Councillor Imran Khan, Bradford Council's executive for Education, Employment and Skills, said the authority had "lobbied hard" against dramatic cuts to funding, adding: "it looks like they've listened to some of our arguments".
The government says the funding changes were crucial to end what they call a "postcode lottery" of school funding, that sees schools in some areas of the country receive up to 50% more funding than similar schools in other areas.
The changes will be introduced from 2018 to 2019.
Estimates show that under the new formula, Bradford's funding will remain similar to current levels, but with money re-distributed between different "blocks" of funding.
It will lead to a £5.7m loss in the Schools Block, which pays for primary and secondary schools and academies, an £8.2m gain in the High Needs Block, a £200,000 gain in the newly established Central Schools Block, and a £2.4m loss in the Early Years Block.
Councillor Khan said: "We lobbied hard before this announcement to fight Bradford's case and it looks like they've listened to some of our argument about high pupil mobility. However, we still have real concerns about the funding for children with additional needs.
"Although our high needs block funding increases under the new formula it will still fall short of the costs of educating children with special educational needs in our district. This is not acceptable.
"It comes on top of a sharp reduction in Bradford's early years funding for three and four-year-olds which the government announced last month.
"We know that Bradford schools are just starting to improve and it is vital this is not undermined by the government failing to properly fund education, especially in those areas where it is needed most."