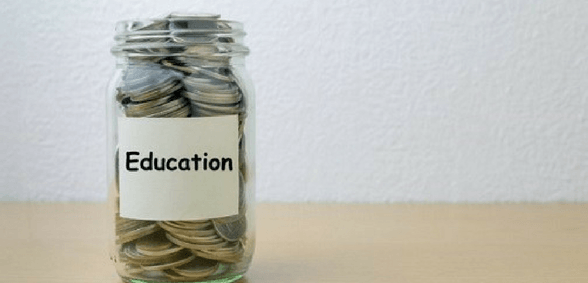 CREDIT: This story was first seen in The Telegraph and Argus
Education bosses have been told that a recent government announcement on school funding may help ease financial problems in some Bradford schools, but will not solve the wider budget problems facing many others, The Telegraph and Argus reports.
The Bradford Schools Forum met for the first time since the summer break yesterday, and one of the main items of discussion was how local schools will be funded in the coming years.
Last week education secretary Justine Greening announced a new "fairer funding" system for schools in England, and that Bradford would receive a 1.6% increase for its schools – more than £6.5m.
Ms Greening said: "It will replace the outdated funding system which saw our children have very different amounts invested in their education purely because of where they were growing up."
Yesterday's meeting of the forum, made up of local heads and school bosses, heard that while some local schools would see budget boosts, others would still struggle to balance their books.
The forum had previously heard that rising costs, such as National Insurance contributions, meant many schools faced real-terms budget cuts in the coming years.
Schools finance officer Andrew Redding said that overall the government's new formula meant £65,000 was being lost from each school's budget, and although last week's announcement meant that this loss would be mitigated for some schools, others would still face challenging budgets.
He said: "The formula is still taking money away for the vast majority of our schools. I'm quite disappointed with this result, I've given it a lukewarm reception."
Forum chair Diane Rowbotham said: "Despite this government announcement, this formula still doesn't meet schools' costs. That is the biggest issue."
Helen Williams, head of Ilkley Grammar, said: "Is it right that this means it is not as bad as schools thought it would be? That we're not losing as much as we thought we would?"
Mr Redding replied: "The position of funding for the 18/19 and 19/20 school years, compared to what we thought it would be, is that we're not losing as much as we thought we would."
Ian Murch, Bradford spokesman for the National Education Union, said: "Another thing we need to consider is that there are a number of schools already running in year deficits. Lifting the public sector pay cap and increasing teachers' wages will increase pressures, and we'll see that some schools will have a lot more savings to make. As a union we are spending a lot of time visiting schools that tell us they are reducing staff."
Don't forget to follow us on Twitter, like us on Facebook, or connect with us on LinkedIn!