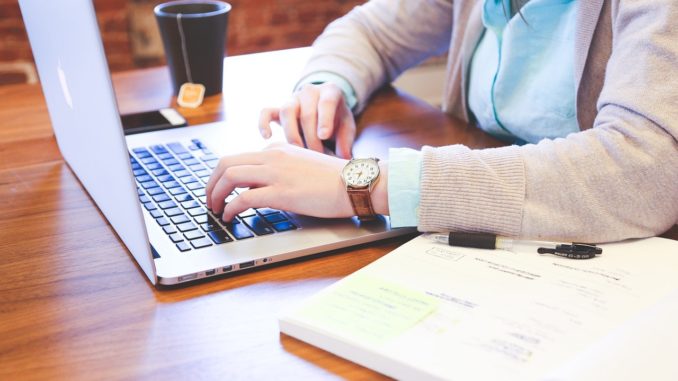 Thanks to an influx of technology, IT tools are now more than just classroom resources. Here Livia Bran explains how education technology can benefit SBMs as they seek to facilitate, manage and progress CPD
Running a school is no breeze. There are so many different things happening at the same time, and requiring managerial decisions, meaning school leaders always have their hands full. If only they could clone themselves! Since that solution is not yet feasible, they have to work with the available resources to solve as many issues as possible.
First of all, there are the students — the reason why schools exist in the first place. There are so many things to do to ensure students get the best education and access the best learning tools, while also being safe in their learning environment. From textbooks and classroom furniture, to hardware and educational software, to building maintenance and security, school managers must be on top of everything.
Considering all these issues — and more — it's easy to put one aspect on the backburner: keeping the faculty body up-to-date. Continuing professional development (CPD) is essential for all employees in a school environment so that progress and grow throughout their professional lives. The problem is, most CPD hours are not as effective as they should be.
Finding the right training provider for all employees — and that includes the school leadership team — with the right features, paving the way to the right outcomes, for the most appropriate price, can be tricky for those in procurement and senior leadership teams…but not impossible.
A solution hidden in plain sight
The influx of education technology has brought with it tools that are more than just classroom resources. The school learning management system (LMS) is the best example of this. It is considered one of the most comprehensive solutions for managing student learning – and what is CPD if not teacher learning?
Using the, already available, school LMS to create and deliver training courses for teachers is one of those solutions hidden in plain sight. First of all, there's no need for extra money and other resources to get new software just for this purpose. Secondly, teachers (in this case, the learners) are already familiar with how the system works, so they won't waste any time on working out which button does what – instead, they can focus on the content they need to master.
As an added benefit for the entire school, once they return to the classroom to be the teacher again, they will have formed an opinion on how their students see the system; maybe some changes could be made so that the learning process runs more smoothly for everyone?
Of course, this solution may not be perfect for every educational institution looking to keep their school employees up-to-date with all the latest information. First of all, subject matter experts who can create the best training content are needed; having the tool, but not the know-how as well, is a dead end. However, needing to focus only on getting the right training content is better than looking for the best CPD tool on top of that.

Livia Bran is content manager at
Cypher Learning
, a company that specialises in learning management systems.
Don't forget to follow us on
Twitter
, like us on
Facebook
, or connect with us on
LinkedIn!