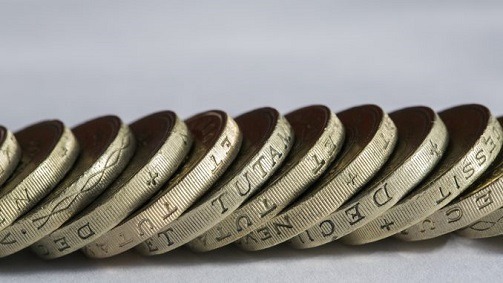 CREDIT: This story was first seen in The Independent
The UK is trailing behind a number of central and eastern European countries on its levels of education spending, according to the latest official EU-wide figures on the subject, The Independent the independent writes.
Latvia, Lithuania, Estonia, Poland, and Slovenia all spend a higher proportion of their GDP on education than Britain, the Eurostat figures released on August 28 show.
The stats follow a row at the general election about the Conservatives' planned cuts to schools, which the Institute for Fiscal Studies said would see funding fall by three per cent by 2021 under plans laid out in the Tory manifesto.
The latest EU-wide figures, which relate to 2015, show Britain spends 5.1%t of its GDP on education, while Estonia spends 6.1%, Latvia six per cent, and Slovenia 5.6%. The EU average is around 4.9%.
In March the cross-party Public Accounts Committee warned that the biggest school funding shortages in England since the '90s were threatening to damage schools standards.
A report by the committee said that there was a 'collective delusion' in government that spending cuts in the education system could be achieved by making efficiency savings.
The Association of School and College Leaders (ASCL) headteachers' union warned at the time that the Department for Education "does not seem to understand the pressures that schools are already under".
Across Europe the highest levels of education spending in terms of GDP are are Denmark (seven per cent), Sweden (6.5%), and Belgium (6.4%).
By far the lowest spending was in Romania, which spent just 3.1% of its GDP on education.
The treasury has failed to earmark more cash for education or schools since the election, but education secretary Justine Greening in July announced that she was raiding the free schools budget to bolster the core schools budget by £1.3bn.
Ms Greening said in July that schools funding "is at a record high because of the choices we have made to protect and increase school funding even as we faced difficult decisions elsewhere to restore our country's finances".
Labour's shadow education secretary Angela Rayner told The Independent: "Properly funding education is an investment in our future. These figures are the latest sign that Tory cuts are taking education backwards.
"That's why Labour's national education service would restore funds to our schools and colleges, abolish university tuition fees and guarantee free lifelong learning so that everyone can retrain and reskill throughout their lives."
Don't forget to follow us on Twitter, like us on Facebook, or connect with us on LinkedIn!