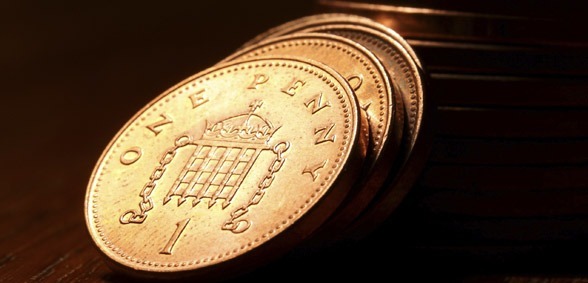 CREDIT: This story was first seen in Relocate Magazine
Business leaders and educationists have voiced fresh concerns over the costs of a new apprenticeship levy that has come into force in Britain
The new levy, aimed at creating three million apprenticeships by 2020, requires all employers with an annual wage bill exceeding £3m to pay 0.5% of it towards funding the scheme, Relocate Magazine reports.
But business groups object to the apprenticeship levy being introduced simultaneously with other, additional costs – such the new National Living Wage of £7.50 an hour and new reporting requirements on gender pay – while headteachers and lecturers have branded the levy a "back-door tax" on schools and colleges.
The Confederation of British Industry (CBI) estimates the levy will cost companies £3bn a year and says it has concerns that the scheme will deliver the high-quality training that businesses and apprentices need. The organisation wants the government to broaden the scheme, prioritising quality and long-term success measures, instead of just concentrating on boosting apprentice numbers.
Neil Carberry, CBI director for people and skills policy, said, "Given the speed and scale of the introduction of the apprenticeship levy, businesses have been working hard to get ready against a tight timescale.
"Now that the system for paying and reclaiming the levy has gone live, the time has come to focus on quality training that meets company and apprentice needs.
"For the levy to be a success, it must deliver long-lasting careers and close skills gaps, not just create more apprenticeships. Shifting the focus on to quality is essential to delivering much needed stability to England's skills system, that's why business is focused on helping the Institute for Apprenticeships get this right.
"As it stands, there is a genuine risk that firms aren't going to be able to use their funds if the system does not deliver the training apprentices need."
Meanwhile, the Association of School and College Leaders (ASCL) has branded the levy one of a number of "extra, unfunded costs" currently facing education. Malcolm Trobe, ASCL's interim general secretary, said that, taken together, those extra costs added up to an eight per cut in budgets in real terms.
"This results in rising class sizes, reduced subject options and fewer enrichment activities," he said. "Any multi-academy trust, stand-alone school or college with a payroll of more than £3m will have to pay the levy. Maintained schools are also affected where the local authority, which is the employer, passes on the costs to them."
He said that while the ASCL supported the concept of the levy, schools and colleges should be required to contribute. "There is no point in damaging educational provision in order to fund apprenticeships. It smacks of robbing Peter to pay Paul," Mr Trobe added.
"Parents will be rightly dismayed that state funding intended for schools and colleges is being diverted by a back-door tax."
But Skills Minister Robert Halfon said, "There has never been a more important time for Britain to invest in the skills of our people and businesses. To make Britain stronger and fairer, we need to make sure that everyone gets the chance to climb the ladder of opportunity to gain the education and skills they need to be successful in life.
"Our apprenticeship levy is a massive part of this. More than 90 per cent of apprentices go into work or further training, and the quality on-the-job training on offer will make sure we have the people with the skills, knowledge and technical excellence to drive our country forward."
Don't forget to follow us on Twitter, like us on Facebook, or connect with us on LinkedIn!