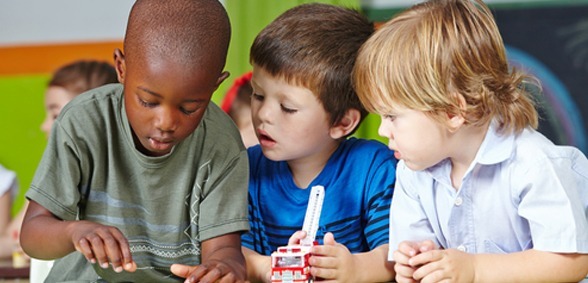 CREDIT: This story was first seen the Midhurst and Petworth Observer
West Sussex County Council is to be called on to provide an emergency fund of £1.3m to help schools through their ongoing financial crisis, the Midhurst and Petworth Observer reports.
Labour councillors plan to put the proposal to a full meeting of the council in County Hall, Chichester, on Friday (Feburary 17).
In addition, they will ask colleagues from all parties to put more pressure on the government to "ensure that schools have the funding they need to provide an excellent education for every one of its pupils". Councillor Michael Jones, who will propose the motion, said that in the past year, 29 of the 224 schools for which the council is responsible had applied to a county fund for schools in financial difficulty.
Many more have reported that their own financial reserves had been almost entirely exhausted. Mr Jones said: "It is all very well for councillors to pay lip service to the injustice being done to our schools and the great work they do under difficult conditions, at some point we have got to put our money where our mouths are, and support our strength of feeling with hard cash.
"This is all part of what should be this county council's commitment as the Local Education Authority.
"We believe we have a serious duty of care and a role in education, even if the government has drastically undermined that link over the past six years.
"If our schools are at this direst hour of need, then we should be there for them."
Mr Jones acknowledged that £1.3m was "only a modest amount" when compared to the £20m of emergency funding asked for by headteachers, adding: "But the council does not have access to the level of money the government does. At least this would be something the council could afford, and would be of some real practical help."
Headteachers launched the Worth Less? campaign for fairer funding in April 2015, after publishing a letter warning the county's schools faced a financial crisis.
Many West Sussex MPs have raised the issue in Parliament, while Louise Goldsmith, leader of the county council, wrote to Justine Greening, secretary of state for education, pleading for urgent government support.
Speaking after sending the letter, Mrs Goldsmith said: "As things stand, central government policy is placing councils like West Sussex in a truly untenable position of presiding over real cuts to school budgets, to the long-term detriment of our children and their educational outcomes."
Councillor Sue Mullins (Ifield East and Gossops Green), who will be seconding the motion, described the situation faced by the county's schools as "utterly indefensible" and called for Mrs Goldsmith and the cabinet to speak out again – and more strongly.
A spokesman for the Worth Less? campaign said any support was "appreciated" – and pointed out that the campaign was determined to stay non-political. He added: "Crucially, as a historically low-funded local authority, West Sussex schools have no capacity to absorb further cost pressures.
"Of equal importance to us is finding unified support from political leaders across West Sussex.
"On Friday February 17, we have the representatives from the Department for Education coming to speak to West Sussex heads again. We hope that finally something meaningful will be done to help our desperate financial situation in the short and longer terms.
"Sympathetic words without additional money is not enough."
Don't forget to follow us on Twitter, like us on Facebook, or connect with us on LinkedIn!