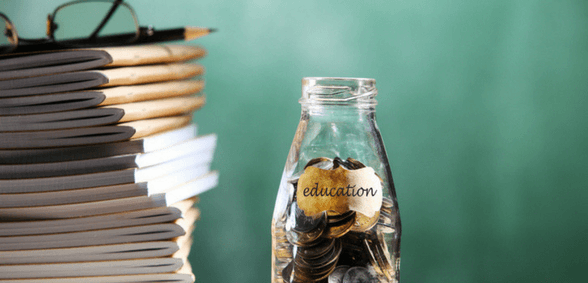 CREDIT: This story was first seen in the Local Government Chronicle
The Public Accounts Committee said in March that academy trusts needed to "show the highest standards of governance, accountability and financial management", while in February the National Audit Office recommended the Department for Education should apply financial risk and due diligence tests to all academies and trustees, the Local Government Chronicle reports.
According to the Kreston UK accountancy network, eight in 10 academies are in deficit, and academy trusts are failing because of poor financial governance.
Academies are not supposed to run deficit budgets. Council-maintained schools can if absolutely necessary, on license from the local authority, providing there is a full plan to show how the finances are going to be brought back into balance as soon as possible.
This tends to happen if, for example, maintained schools have had to expand to meet demand for school places in their areas and are waiting for government funding to catch up with increased numbers of pupils.
Richard Watts (Lab), chair of the LGA's children and young people board, said: "We urge the government to get faltering academy finances under control or allow councils to step in and oversee them, as they do with council-maintained schools that face financial challenges.
"The Department for Education cannot have effective oversight of spending in more than 7,000 academies. It says that academy finances are under stricter control than council-maintained schools and that they are in better financial health. But the figures, where they are available, show that many academies are running up deficits and there are serious questions about financial governance in many academies.
"The whole point about the academy programme was that schools would be subject to less oversight and accountability. Now we are seeing the consequences, with growing concerns emerging around the financial stability of academies."
A DfE spokesman said: "Thanks to the hard work of teachers and our reforms, academic standards in England have consistently risen since 2010, with 1.9 million more pupils in good or outstanding schools – and 450,000 of those pupils now study in a sponsored academy that while it was under local authority control was typically previously underperforming.
"We want a diverse education system with a wide variety of high-quality providers – academies and maintained schools. All academy trusts operate under a strict system of financial accountability and have to publish their audited accounts. We continue to scrutinise the system and take decisive action where necessary, such as recently asking all trusts paying high salaries to justify them."
Don't forget to follow us on Twitter, like us on Facebook, or connect with us on LinkedIn!