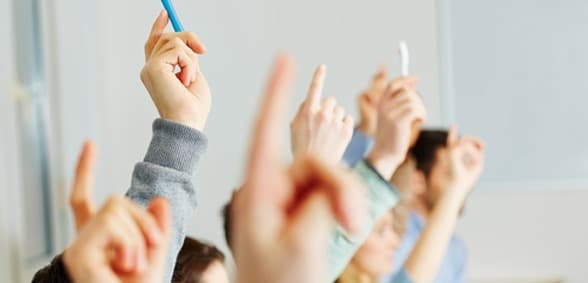 According to Wales Online, a Cardiff school has turned itself around, four years after receiving the worst report Estyn had ever written.
Put into special measures in 2014, Eastern High is now under new leadership – with the head teacher, Armando Di-Finizio joining stepping in in December 2014 – and is a completely different school.
In 2018, it moved into a brand new £26m building, became over-subscribed for the first time ever and moved two places up Wales's school colour categorisation rankings. Now, teachers at the school have revealed how grim the situation was.
"There was no safety for teachers or pupils then," Jenny Montefusco, head of French, recalled.
"You can liken it to a prison riot. There were kids running around the whole time in between lessons and during lessons."
Montefusco was one of the teachers actively threatened by a pupil, though not one of the many who dialled 999 from the classroom for help.
Sarah Rees, head of Welsh, was immediately worried for pupil safety when she joined the school.
"I had a pupil throw my handbag across the room, I saw pupils fighting in corridors regularly," she said. "You had the difficult decision whether to leave your class to attend to a fight or whether something else would happen if you did. It was a crazy time.
"There were no formal systems in place. For someone organised like me to go into post-apocalyptic conditions like that was daunting. There were no systems to deal with behaviour management. Because there was no system what you had was crowd control, not learning, although some pupils did want to learn."
Di-Finizio was originally brought in just to hold the fort, but he decided to stay when he saw how "broken and damaged" the school was.
"There had been a year when there was no real direction. We worked to restore broken relationships. We didn't go hell for leather – we started by getting the basics right," he said.
"Ethos is important. What we did first of all was develop a culture for learning where there is very clear guidance for pupils and a red line for behaviour.
"Wellbeing is massively important. You can't change teaching and learning without changing the ethos. It's all very well having rules but if teachers are handling them willy-nilly it falls apart."
The school's pastoral and wellbeing officers – Ceri Irwin and Becky Lemos – said that the new school has "gone from a nightmare to a dream."
Don't forget to follow us on Twitter, like us on Facebook, or connect with us on LinkedIn!