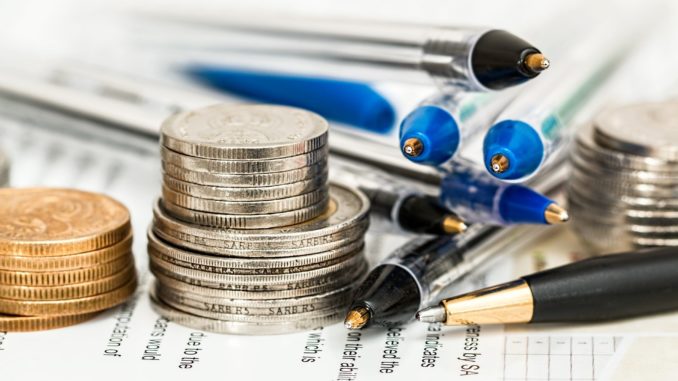 In less than 10 years, cash will make up just nine per cent of transactions in Britain, according to industry body UK Finance. With the UK population going increasingly cashless, can schools do the same?
Last June debit card payments overtook cash payments for the first time, banking industry figures show. According to the UK Finance Payment Markets Report 2018, ten years ago, cash was used in six-out-of-10 payments, but it has been overtaken in popularity by debit cards, driven by the use of contactless technology.
UK Finance said 10% of consumers – equating to 5.4 million people across the country – only used card payments or cash once per month in 2018. Meanwhile, only four per cent of consumers used cash as the primary method for their spending in 2018 – this equates to only 1.9 million people who mainly spend using cash. These figures show cash payments are still common, but they are declining while debit card use is rising.
As the UK quickly shifts its payment methods, it makes sense for schools to also do the same. For schools, going cashless not only reduces the administrative time spent handling cash but also reduces the security risk of having bundles of cash on site.
Going cashless also makes it more likely that payments will be made on time and allows for payments to be tracked more accurately. At a time when schools are more cash-strapped than ever, being paid on time for school meals, uniforms and educational trips is vital. In fact, one council in Wales recently revealed 'dinner money debt'  led to a total shortfall  of over £130,000 aggregated over a five-year period. To try and avoid this, schools are seeking faster and more efficient ways to collect regular payments which, inevitably, leads them to using online and cashless solutions.
Everybody wins
Schools going cashless isn't just beneficial for the school itself; it can also be beneficial for the students and their parents. Removing cash from schools means that there is less possibility  of a child being bullied for their lunch money, having it stolen, or simply losing it. Parents also have assurance that their money is being spent in the way they intended – rather than at the shops – increasing the probability of their child eating a healthy lunch.
There are also some online payment services designed especially for schools and parents. For those wanting to keep an eye on whether or not their child is making healthy eating choices, some schools will also be able to display their menu online or allow parents to see their child's meal choice at lunch time.
Not only is it vital that schools transition with the rest of society, there are also lots of very real benefits of going cashless. It can help the school improve their finances, protect pupils and please parents which, of course, are three of the most important factors to consider when managing a school.
Don't forget to follow us on Twitter, like us on Facebook, or connect with us on LinkedIn!