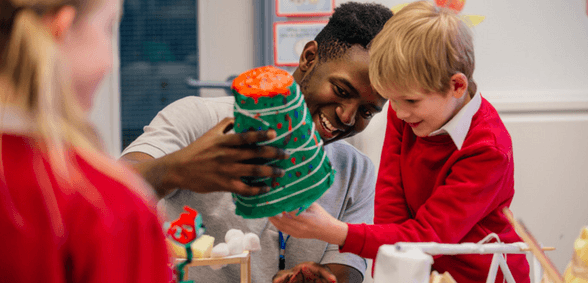 Cambridge International has launched its first education census to gauge what school life is like for teenagers globally and their teachers
Cambridge International's first ever Global Education Census, which surveyed around 20,000 people, aims to find out what life is like in schools, worldwide, for students aged 12-19 and their teachers alike.
The 2018 Census looked at various aspects of modern education including students' favourite subjects, extracurricular activities offered by schools, homework and how schools celebrate success. Key findings include:
Technology in the classroom: Two out of five students (42%) now use their smartphones as educational aids in lessons. Traditional tools still have their place in education, however, with half of students (48%) using a desktop computer during lessons and more than a third (35%) saying blackboards are still used in their classroom.
Teacher motivations: Seven in 10 teachers say teaching is a rewarding career, and almost the same number (67%) say they like working with young people.
Private tuition: 43% of students seek extra support outside of the classroom to help improve their learning.
Measuring success: Seven in 10 teachers (68%) say they measure their own professional performance based on the exam results their students achieve.
As well as this, 37% say they the proportion of their students who go into higher education is a marker of their own success. Just 15% see the proportion of students going into employment as a measure of their own professional performance.
University aspirations: Nine in 10 students (91%) plan to continue their studies at university after finishing school, demonstrating the passion for learning amongst global students today.
However, according to research from The Economist, just 32% of the student-age population were enrolled in further education in the two decades to 2012. This shows that. while there are high aspirations to keep learning beyond school, there are barriers to attending university for many young people.
Don't forget to follow us on Twitter, like us on Facebook, or connect with us on LinkedIn!