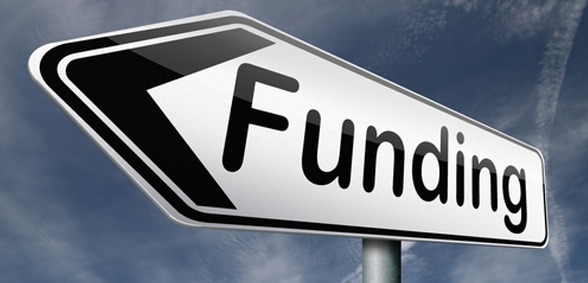 The National Education Union (NEU) says that the chancellor's spring statement, released today, must address the 'national emergency' faced by schools and colleges due to a lack of funding.
Parents, governors, school leaders, teachers and school staff have all made it very clear that schools are struggling financially and cannot deliver the well-rounded and balanced education that children and young people deserve.
As a result, the NEU has spelled out six simple tests for the government on school and college funding. It states that any new announcements must pass all of these six tests in order to guarantee sufficient funding for the future.
The NEU's tests are as follows:
Reverse school cuts now: The next academic year will begin with more cuts to educational provision and more cuts to staffing in schools unless the government acts now to ensure that every school is guaranteed at least the same money per pupil in real terms next year as when it took office in 2015.
New money from the Treasury: Existing government plans mean real-terms cuts in funding and cuts in education provision. The government must commit to genuinely new money for schools, not money taken from other areas of education spending. At least £2.2bn more is required to restore funding in real terms in the face of inflation, cost increases and rising pupil numbers.
High needs, early years and post-16 education fairly funded: Politicians will try to focus simply on schools' core funding. Funding must also be increased for 'high needs' pupils, early years pupils and post-16 students, who have suffered even bigger cuts since 2010. This must ensure continued funding of maintained nurseries.
A long-term funding plan: Schools need to be able to plan for the future.  With pupil numbers rising and costs increasing, they need to know how much money they will receive.  The chancellor must make a commitment that funding will be announced and guaranteed for the next ten years.
Historic underfunding addressed: Schools in historically underfunded areas must receive extra money through a process of levelling up with better funded areas.  Fair funding won't be achieved by taking money away from some schools to give to other schools.  There must be enough new money to make a difference for every pupil, wherever they live.
All pay rises and pension increases fully implemented and fully funded: The government must make a commitment now that it will implement the independent recommendations of the STRB (School Teachers' Review Body) in full.  The cost of all pay awards and pay agreements for school teachers, sixth form college teachers, and support staff must be fully funded by the government, so that schools and colleges are not forced to make cuts in order to implement pay rises for staff.
School unions from across the country have rallied together to support the tests.
Geoff Barton, general secretary of the Association of School and College Leaders, said: "The spring statement must offer more than 'little extras' and contain the improved funding that schools and colleges need and pupils deserve. The current level of funding is totally inadequate and this is putting at risk hard-won educational standards."
Rehana Azam, national secretary of GMB, said: "This Conservative Government is underfunding our children's education year after year. These savage cuts mean a generation of young people are being let down because their basic education needs are not met.
"At a time when thousands if not millions of children are set to lose out on their free school meals, it is abundantly clear this Government doesn't stand by all children from all backgrounds – just the privileged few."
Paul Whiteman, general secretary of school leaders' union, NAHT, said: "School budgets are at absolute breaking point. The cuts have forced school leaders to reduce staff time and support for the most vulnerable pupils, including those with additional needs.
"It has also meant reductions to resources and equipment and led to fewer subject choices at secondary schools and less varied activities in primary schools. There are more pupils than ever which means that funding is falling in real terms per pupil."
Kevin Courtney, joint general secretary of the NEU, said: "School funding is indisputably in a state of crisis. Teachers tell us of having to buy resources such as glue sticks, towels and text books out of their own money as the school simply does not have the funds for such essential items.
"We know cost saving cuts to support staff and teachers are impacting greatly on all children and in particular children with special educational needs and disability. This is simply not acceptable and needs to be addressed by the Chancellor in his Spring Statement. Our children and young people deserve better."
Dave Prentis, general secretary of UNISON, said: "Swingeing support staff cuts have left schools at breaking point. Support staff make a huge positive contribution to pupils' lives. The fewer there are the less time teachers will have to teach. Axing them risks blighting children's futures."
Gail Cartmail, assistant general secretary of Unite, said: "The crisis in school funding is resulting in reduced opportunities for young people in and out of the classroom and leaving staff struggling to deliver the best education they can as cuts bite.
"Ministers need to stop burying their heads in the sand and start properly investing in our children and young peoples' futures."
Don't forget to follow us on Twitter, like us on Facebook, or connect with us on LinkedIn!