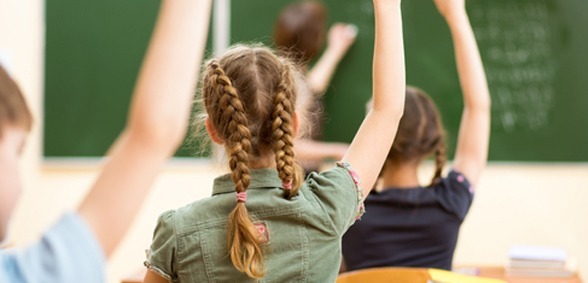 The education secretary has outlined plans to ensure that character and resilience in young people are developed just as much as academia
According to Damian Hinds, character and resilience are as important as academic achievement for young people.
He said this as part of a speech at the Church of England Foundation for Educational Leadership conference on Thursday.
He also out his five foundations for building character, and pledged to work with schools and external organisations to help every child access activities within each of those foundations.
To make this happen, he announced:
Plans for an audit of the availability of out of school activities across the country, to help understand where more focus is needed to increase access and choice. The government will also work with organisations to look at how it can support greater provision in areas where it is limited.

A call on businesses and charities to offer more work experience and volunteer placements to young people.

Relaunching the Department for Education's character awards, which highlight innovative or outstanding programmes that develop a wide variety of character traits including conscientiousness, drive and perseverance, as well as virtues, for other schools to learn from.

A new advisory group, led by Ian Bauckham, will now develop a new framework to help teachers and school leaders identify the types of opportunities that will help support their pupils to build character. The framework will also provide a self-assessment tool for schools to check how well they are doing.
Alongside this, Hinds also underlined the significance of pupils learning about the importance of positive personal attributes – such as self-respect and self-worth, honesty, courage, kindness, generosity, trustworthiness and a sense of justice – as part of the new relationships, sex and health education curriculum.
In his speech, Hinds said:
"Character and resilience are the qualities, the inner resources that we call on to get us through the frustrations and setbacks that are part and parcel of life.
"How do we instil this in young people, how do we make sure they are ready to make their way in the world as robust and confident individuals?
"I have heard repeatedly from teachers, parents and young people themselves about the areas of activity that will help develop character and resilience.
"They combine elements that will stretch and challenge and will help young people think, develop and grow and which will enhance their self-esteem and their confidence.
"This is not about a DfE plan for building character. It has to be about schools learning from other schools, it's about business pitching in when it can, it's about community groups speaking up and inviting schools in.
"It's about individual adults volunteering. All of us need to work together using the wide range of resources and experts that there are out there."
Don't forget to follow us on Twitter, like us on Facebook, or connect with us on LinkedIn!