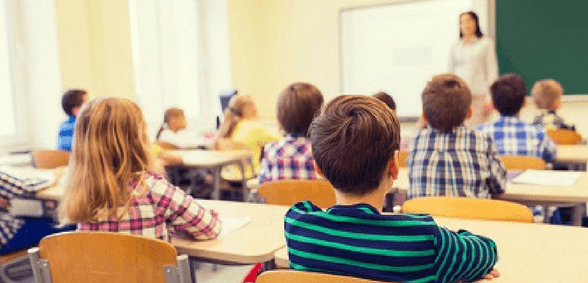 Children aren't accessing the education they deserve thanks to an enforced reduction in their lesson timetables
As reported by Irish Times, many children are being denied a full education thanks to being placed on reduced timetables.
Later this month, the Committee on Education will hold a hearing regarding this practice.
Special needs and traveller community groups describe the issue as 'illegal' and a 'growing crisis'.
These reduced timetables cut down the hours that certain children are allowed to attend school, usually in order to 'manage a behavioural issue'.
Some pupils are in school for as little as 30 minutes a day.
The Department of Education has stated that reducing timetables shouldn't be used in this way, but groups – such as the Irish Traveller Movement, Inclusion Ireland and Aslam – are saying this is happening regardless, even without parental consent.
Additionally, because the children are recorded as being present in school, the reduced hours are not being reported to the proper authorities.
This means that no true data is being collected on this practice.
The Irish Traveller Women's Forum said reduced timetables have "become a major concern" and "a practice that is resorted to far too easily, not as a last resort".
AsIam added that the reduced hours timetables are "illegal" and the practice is reaching "crisis" levels.
"Additionally, as population and diagnosis rates increase, it is important to understand this issue as one which will only grow if we do not take decisive action now."
Don't forget to follow us on Twitter, like us on Facebook, or connect with us on LinkedIn!