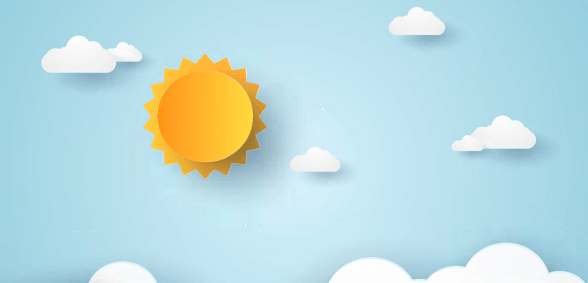 'The times they are a-changin'…' the Bob Dylan song goes, a certain truth within the school business management profession. How can school business leaders best adapt to a rapidly changing education landscape? Val Andrew, formerly business management specialist for ASCL and now working with Best Practice Network to develop future SBL programmes, shares her insights
The Academies Act of 2010 was the catalyst for significant change within the education landscape. Many schools seized the opportunity to embrace the autonomy that academy status gave them and, in the ensuing years, we've seen the sector become 'fragmented' – with around 75% of secondary schools and around a quarter of primaries now designated as academies.
We've also seen increasing numbers of schools grouping together to share good practice to deliver improved educational outcomes – an approach which also enables them to look at achieving greater efficiencies and thus better financial resilience in the current challenging financial climate.
A story closer to home
What has this meant for school business leaders (SBL)? Initially, SBLs found themselves with increasing responsibilities in the brave new world of academies, with much more of a commercial focus on the scope of financial reporting, monitoring and control. Many felt this was the first step towards accountancy being the base qualification required to be able to do the job in an academy setting.
The remit of the traditional, generalist SBM role – which had become well-established across the sector – started to change and, as this happened, an inevitable feeling of apprehension pervaded the profession. Individual practitioners had to dig deep and seek new CPD opportunities in order to keep their skills fit-for-purpose, equipping themselves for survival in this fast-changing environment.
As financial belts have tightened it's been increasingly difficult to access that all-important, very necessary, CPD. There has also been an inevitable trimming down of support staff teams, especially where duplication appeared within emergent MAT structures. Some felt that the emergence of more strategic, but very specialist, roles was another step towards the demise of those traditional generalist roles.
The generalist vs specialist debate
There are many different interpretations of this comparison but, at a fundamental level, both have advantages and disadvantages. For example, generalist SBL practitioners tend to be very adaptable and flexible and can usually turn their hand to just about anything – they often see the wider picture, but may also sacrifice depth for breadth. Specialist SBL practitioners are 'masters of one'; they have a niche of skill and expertise which provides relative career stability but which can also breed inflexibility and may put them at risk of replacement by artificial intelligence in the future.
Is it better, in terms of career development, to be one or the other? For me, it's not a binary choice – most generalist practitioners have some area of preferred specialism and neither category is a guarantee of a successful career. I firmly believe this is a 'red herring' which creates apprehension and uncertainty within the SBL profession.
Unlocking future successes
The key to future success lies in identifying the specific needs of an individual organisation, federation or multi-academy trust (MAT). A staffing structure – through to executive level – needs to be tailored closely to the needs of the organisation – a one-size model structure may not suit every setting. A few years ago it was inconceivable that someone with no teaching experience could head up an educational institution – and yet there are now several, very successful MAT CEOs whose expertise is rooted in the commercial sector rather than in an educational background.
As MAT growth continues, different staffing structures are emerging. Different roles are also emerging which sit within that umbrella of 'business responsibility'. For example:
complex contracts management for managed services
statutory and regulatory compliance – including a much wider scope of due diligence
multi-faceted estates and infrastructure management
co-ordinated marketing and brand management
leadership and management of complex governance structures
Personal and professional agility
A wise colleague once advised me to focus on the things I could influence rather than be fearful of things that were out of my control. Similarly, SBLs might be best advised to concentrate on developing their own personal and professional agility so that they are best equipped to find a niche for themselves amidst this current plethora of change. It's useful to understand how our own skills and competencies might fit within a specific scenario and whether or not there is a need to commit to further professional development to eliminate any gaps identified.
It's also important to understand which setting inspires us to perform at our best. For some, the prospect of working in an office environment, remote from the experience of daily life in a school where one would be surrounded by children and young people, is an alien concept and puts us at risk of losing sight of our core purpose for working in this sector; others clearly thrive in a more detached setting.
Whatever route the school business leader takes there is plenty of support available, including new professional standards and refreshed and very relevant programmes of professional learning.
This article featured in the November issue of Education Executive. Subscribe now to keep up-to-date with the latest in school business management and leadership.
Don't forget to follow us on Twitter, like us on Facebook, or connect with us on LinkedIn!